People of Peterson
Get to know the individuals that make Peterson Elementary great!
Eric Staswick
"I grew up in Lincoln, Nebraska, and I moved to Chicago thirteen years ago to go to North Park University. It was hard moving to the city at first, as I grew up where hunting and fishing were the norm. However, I got used to it quickly and haven't missed it at all.
I was really into animals growing up and thought about being a zoo keeper, but in high school I planned on teaching Industrial Technology, which includes machining and wood working. That was the plan until I got my hands on a camera and starting delving into the photo and video world. I then pivoted my career and became a photographer and videographer.
I mostly worked doing photography and videography for the automotive sector as well as photography for corporate annual reports. It was engaging work, but it wasn't fulfilling at the end of the day. About two years ago I decided it wasn't for me anymore, but I still didn't know what I wanted to do going forward.
The catalyst for my career change came from working through a lot of issues with my kids at their school. Seeing the way the staff worked with them and with us as the parents was a real motivation. I could see the difference those individuals were making in our lives, and I wanted to do that for other parents and other kids who are struggling.
An opportunity then opened up at Peterson. The position to help in the classroom seemed like a good way to slide into the educator career path and see if it's what I really want to do. Currently, I'm thinking about going back to school to be a teacher or a school psychologist.
The experience here has been really good, especially seeing the care that's given to students. It has been much more rewarding than the work I was doing and it's been great working in 207. Ms. Platt and Ms. Ortigara have been great to work with, and everyone has been so welcoming here. I am probably the only one at Peterson that is bummed out that the school year is about to end."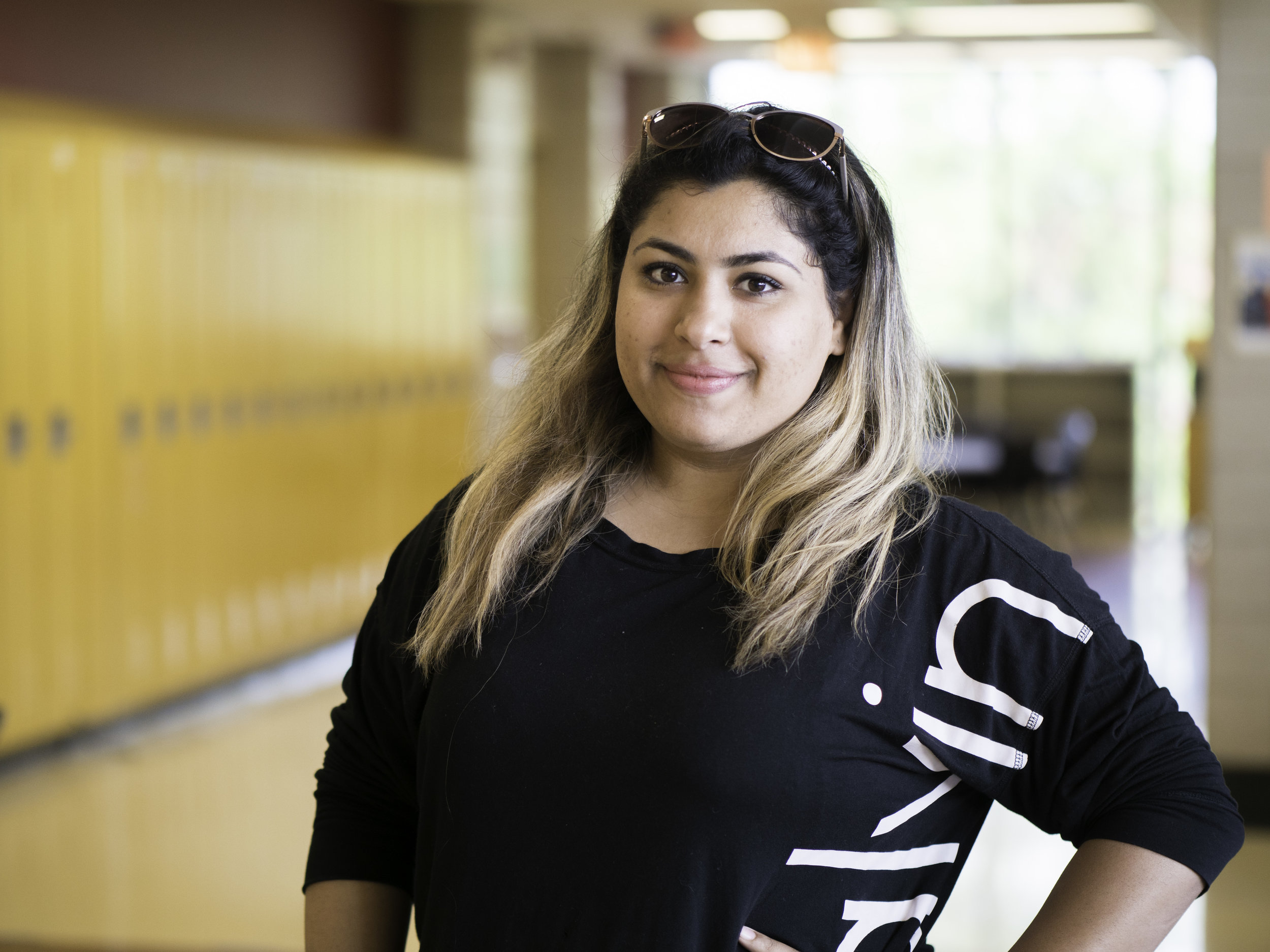 Hadeel Abdulkareem
"I was born and grew up in Baghdad, Iraq, with my five siblings. In Iraq, I would go to school for four hours; it was a half day school. Then, we would spend the afternoon with our family as well as take a nap. When we woke up, my mom would dress me up, and we would go out onto the streets. We'd play and go shopping to get candy for me. On Thursdays, we would visit our families since we were off on Fridays. We had a really big family, more than fifty uncles!
Saddam was the ruler, but I'm not aware of anyone in my family or my neighborhood ever getting hurt. We lived a happy peaceful life. My dad is Sunni and my mom Sheie; this was never problem for us. Sometimes people use their differences as an excuse to hurt other people.
I remember when the war started. We stayed until my dad received a note telling us to leave, and if we didn't, one of my siblings would be killed. We literally just got into the car and left; we left everything behind. We moved from city to city, living in Syria and eventually making it to Chicago.
I love Iraq and I wish I could go back, especially because the rest of my family is there. I also really miss Eid in Iraq. Everyone celebrates, and we go from house to house celebrating in the neighborhood!
I came to Peterson in sixth grade without being able to speak English, and I had to adapt to a new culture. Being at Peterson made the transition easier, and it helped me grow.
After graduating, I went to Mather and then to Northeastern, where I graduated with a degree in biology. My hope was to go to medical school, but there is so much schooling related to that. Now, I'm looking into clinical science laboratories. Until then, I'll be working at Peterson.
It's great to see so many people that still work here form when I was a student here. Peterson is more diverse now. There weren't a lot people who spoke Arabic then, so it was really hard for me. Now, I can find a friend for a new student right away who speaks their language who can help them navigate the new culture."
Caterina Manzolillo
"I was born in raised in Brooklyn. I'm an only child, but I have a lot of cousins that are basically my brothers and sisters.
My grandfather came here on a ship from Naples, and opened up a pizzeria in an area of New York where fellow Italians were immigrating to. It was a very close knit community, and everyone knew who I was when I walked around the neighborhood.
I used to live on top of my grandfather's pizzeria, and there was a door that went straight into the pizzeria where I'd hang out. I worked there starting at the age of ten; I'd sit behind the counter all day and make, "cawfee". I continued working there all the way through college.
My grandfather is such a hard worker, and I definitely grew up wanting to be that kind of person. He's 89 years old and he's finally stopped working!
My mom worked in a school as a secretary. Growing up, I felt like I wanted to be like my mom and work in school too. So, I decided to become a teacher. Once I finished getting my masters degree, I went and got my first teaching job in Long Island City. I enjoyed it, but I didn't get to be with my students all day like I do at Peterson. It didn't feel like I had a home like I do in room 211.
Last year, my husband got a job in Chicago, and it was very last minute. We found out in June and moved here in July. The hardest part has been not being around my friends and family, but I enjoy that they visit all of the time. It's only an hour and half flight.
I like Chicago better than New York. It's quieter, cleaner, and a lot less dramatic than New York. I went home for the holidays, and when we went out to eat it definitely felt like New York. By that I mean obnoxious. In terms of pizza though, there are good slices of pizza you can get here, but Chicago's deep dish pizza is terrible, it's not pizza!
I learn so much working with Mrs. Martens! From her years of experience, she's taught me so much, and especially with technology since she's so good with it!"
Barbara Nordlund
"I grew up in Skokie, IL, with my older sister. My dad was a news editor and cameraman for NBC for forty years, and my mom taught fourth grade in Skokie for over twenty years. My dad's job afforded me a lot of cool opportunities like meeting Michael Jordan and Nelson Mandela!
I loved my education growing up. I was very fortunate because of the diverse culture I grew up with, but it wasn't until college that I realized that. I remember going into my friend's homes and experiencing different traditions and foods. Now, I often equate my experience in the Skokie school district to Peterson.
I always knew I wanted to work with kids. I took a psychology class in high school, and it peaked my interest. I had always been fascinated by human behavior, and I wanted to help others. I majored in psychology at North Park University and went to Minnesota to work as a career counselor with welfare recipients and youth with disabilities. My husband and I then came back to Chicago to both attend graduate school.
I ran a teen parenting program and then a child care center for the children of those teen parents as well as my own kids. My jobs have always centered around my children, and I've always tried to find jobs that work with what my kids' needs are. I currently manage the operations for a nanny agency which lets me work remotely. It gives me the opportunity as a parent to be in the school, which I know is not possible for a lot of parents, and I'm grateful for the opportunity.
Having attended North Park University, I knew the great reputation of Peterson from being in the area, and my husband's mom had also attended Peterson. We then decided to move into the area, so we could send our kids here. I started as a volunteer at Peterson in 2012 when my oldest daughter was in kindergarten. Then, I would volunteer in her class once a week. Volunteering has allowed me to get to know the staff as well as the kids. It has also deepened my understanding of the school culture. I think people might be afraid to ask if they can help, but a lot of what I do for the teachers I do at home, whether it's small or big. I grew up in a family of educators, and my husband is an educator; I have a deep respect for teachers and the importance of what they do.
Currently, I'm on the board of Friends of Peterson, I am the secretary of the PTA, and I am also the room parent for two of my kids' classrooms. I really feel that in any community you get out what you put in, and I truly think Peterson cares about all children at this school [as both a community and as individuals]. I get to see it in all the conversations I have with the students, teachers, parents, and administrators. Peterson also cares about students' social and emotional needs, which is really important to me.
Summer is coming up, and we're really lucky that my husband is a CPS teacher. So, we get to spend our summers together as a family in the Northwoods of Wisconsin at our cabin!"
Kelly Ortigara
"I grew up in Chicago Ridge with my little brother. My grandpa had a piano store where my dad also worked. I loved helping my dad with the various projects he had, especially restoration projects. My dad often tuned pianos. He would even tune pianos for the Chicago Symphony Orchestra! I have memories of hanging out in the auditorium while my dad worked. My family's business has been around for over 50 years. My family taught me the value of working hard. Despite my family's love for the piano, I was more interested in visual arts.
Growing up, I wanted to be a veterinarian, but then I really got into art. I went to school at DePaul University, and I studied archaeology and art. After graduating, I spent a summer on an archaeological dig in Sicily and saw someone restoring a mosaic tile floor. The work they were doing inspired me to work in the field of art restoration and conservation. After pursuing my masters in Historic Preservation at The School of the Art Institute of Chicago, I worked on restoring paintings, a globe from WWII, and some books from the Holocaust that are now in the Illinois Holocaust Museum. Despite the importance of the work and loving what I did, it paid minimum wage, and it wasn't financially viable.
I knew I didn't want to work in a cubicle, and I really wanted to do something that helped people. I then decided to be a Diverse Learner Teacher because I appreciate that everyone is different, and I've always loved learning and being in school.
I went to Northeastern University for my teaching degree. Weeks after graduating, I met a group of people from Peterson that had come into the restaurant I worked at. I started talking to them, and everyone was so nice that I had a gut feeling I was going to work with these people at some point. My gut was right. I interviewed at Peterson, got the job, and I really did get to work with those kind and collaborative people!
It's really wonderful how diverse Peterson is and how we celebrate that. I was just in Milwaukee, and I was so proud to see a H ate H as no H ome H ere sign! It's the epitome of who we are as a community, and it's refreshing to know you're amongst good people. I love co-teaching with Ms. Platt and working with the Peterson team! Going back to my love for animals, I'm really excited that all summer I'll get to hang out with foster dogs since I just became a dog foster mom!"
Erin Hagan
"I grew up in St. Louis, Missouri, and I lived there until I graduated college. My mom's side of the family lived in Chicago, so we came up here a lot when I was kid. I really liked big cities, especially places like Chicago that had a lot of culture and diversity.
For college, I went to Webster University. I really liked their liberal arts program, and since I write and play music, I thought I would go to school for audio production. I soon discovered that I didn't have the patience for it. One of my professors was also the Public Relations professor and suggested I do promotions. I then got my degree in Public Relations which allowed me to work in the music industry. For my college internship I got to work for Sony BMG in music promotion. I then worked for a couple more music promotors and radio stations during and after college, and it was a great experience! I wish I could have continued, but the music industry tanked, and I had to get a new job.
I ended up doing marketing at Wells Fargo, which paid better, but I didn't love it like the music industry. Lucky for me, my friend was going to go teach in South Korea and took me along with her. I ended up teaching English to kindergarteners, and I loved it! Seeing how quickly children were able to learn another language inspired me to go back to school for teaching. I come from a family of teachers, all the way to my great grandmother. My dad kept telling me to become a teacher, but I resisted. I didn't like school growing up, mostly due to having an undiagnosed learning disability up until sixth grade.
I initially went to Dominican University for ESL and ended not being able to pay for my education. I got a great opportunity when I got into the New York Teaching Fellows. I moved to New York, got my masters in education, I and taught in Brooklyn for two years. I did get home sick though, I and came back to Chicago. I came back too late in the year to get a position in CPS, so I took a job at a charter school. I loved the kids and the teachers, but it felt very corporate and I wasn't completely happy. It was hard to start over at Peterson, but so many people are wonderful here. I have very supportive colleagues and administrators, and everyone is open to collaboration. I also really love the diverse cultures of the staff and students.
Right now, I don't get to play music as much as I'd like to, but I did release an album last year. I'm really looking forward to touring the West coast this summer!"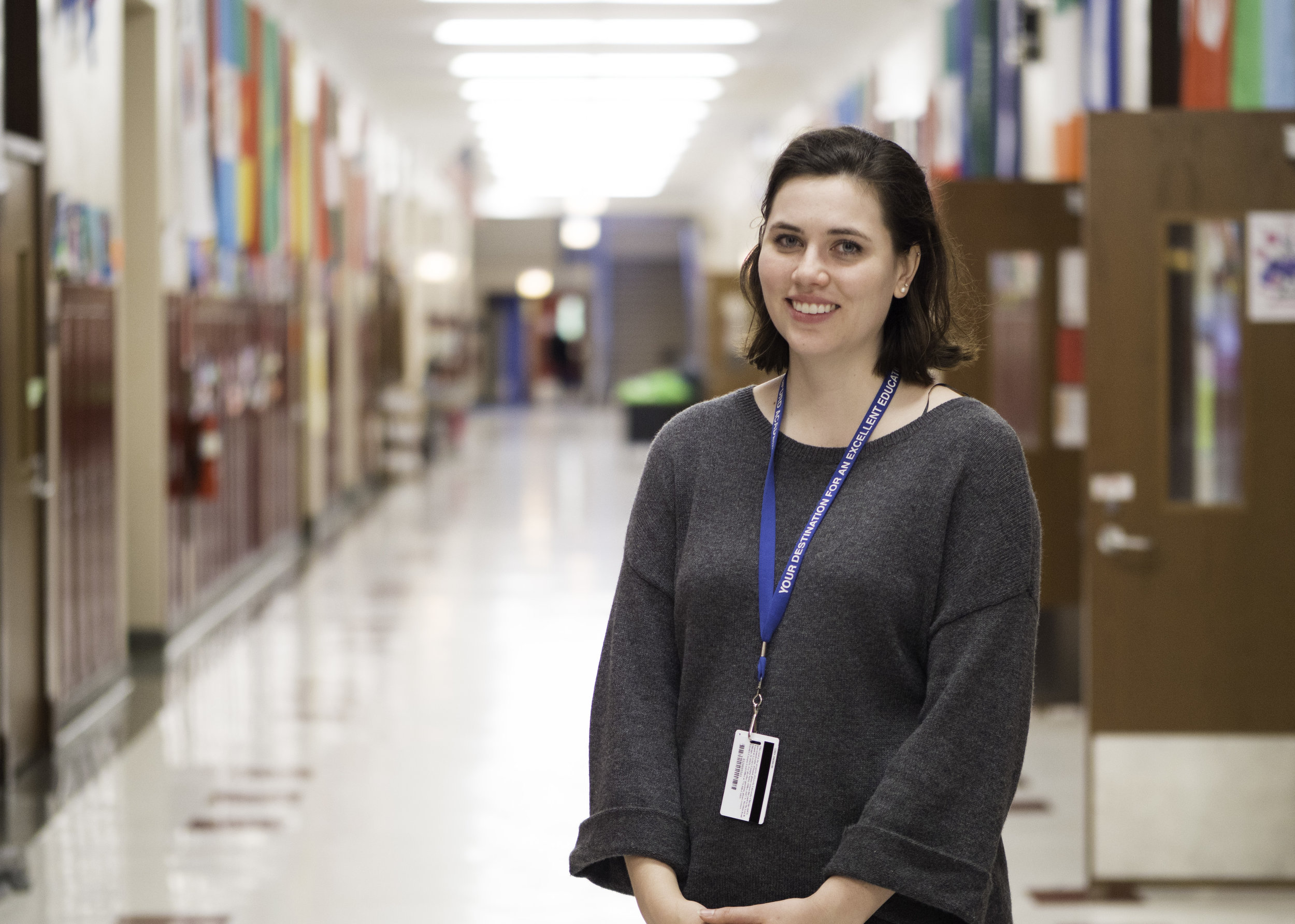 Elizabeth Cloghessy
"I grew up in Western Springs, IL. Growing up, every few weeks I had a new dream or a new interest to pursue. I wanted to be an astronaut for a long time as well as an actress, and an ambassador. I In high school, I loved chemistry and took a lot of
chemistry classes. I attended The College of William & Mary, and completed degrees in French and Economics.
After college, I worked for a wealth manager for about year analyzing client assets. It was fun, but I really wanted to use my French. I then worked for a travel agency called Abercrombie & Kent. During this time, I also worked for Hilary Clinton's political campaign. When that didn't work out the way I had hoped, I decided that I wanted to help the people that were going to be disaffected by the new administration.
I had always done volunteer work. I volunteered at a Saturday program working with kids on the West side, and it was great! I decided to continue working with kids, and I found City Year through AmeriCorps. It turned out to be the single greatest year of my life. My kids were incredible, and I wanted to do everything I could to help them be successful. I was able to raise $8000 for the school through grants and fundraisers just so that my students could get basic needs met. I started a morning read aloud program, a gardening club, and I helped get the school repainted. Over the summer, I started looking for work in Chicago Public Schools, and I was lucky enough to find Peterson!
Working at Peterson has been a dream. It's the most perfect school I have ever set foot in. It's diverse, and our students have so many different stories. They're smart, emotionally intelligent, and they're just really wonderful kids!
I'm going to school for social work at Loyola right now. I may return for other degrees that can help me best serve my students."
Gremlin Menez
"I am originally from the West Rogers Park neighborhood, over by Mather, which is where I went to high school. I played a lot of baseball, and I even played on a traveling team that would play against other teams in the city. In high school, I joined the wrestling team.
I always wanted to help people. I decided that I would go to college for criminal justice. While I was in college, I realized that there was a stigma towards minorities and that some people thought that minorities couldn't be successful. I wanted to be the person to prove those individuals wrong. Higher education was my answer, but two years into college, the 9/11 attack occurred. I left college and joined the Army. Enlisting in the Army was my way of showing my dedication, as well as my family's dedication, to this country. My mom immigrated to the United States from Mexico, and being on the front lines in the Army was the best way I could show that my family deserved to be here.
After I got out of the Army, I used the GI Bill to go to the University of North Texas since I was already stationed there. The military helped me become a more focused and driven student. I got a bachelor's degree in applied arts, in science, and in rehab studies. I also obtained a master's degree in secondary education. At that point, I thought about becoming a teacher and working with students with disabilities.
I then became a social studies teacher; I loved working with kids. After a couple of years, I decided to seek different opportunities. However, I still wanted to work with kids, and if it was not through teaching, I at least wanted to make sure that children's school experience was safe and enjoyable. After moving back to Chicago from Texas, I began looking for new opportunities working with students. I heard about a security position available at Peterson, and I heard great things about this school, including how diverse it is. I felt I would be a great fit.
I am really looking forward to getting to know everyone so that they can feel comfortable coming to me for any help. So, if you see me at Peterson, say hi! You can call me Mr. Menez or Mr. M. On a side note, my first name, Gremlin, is a nickname that I got in the Army. I liked it so much that I legally changed my name to it!"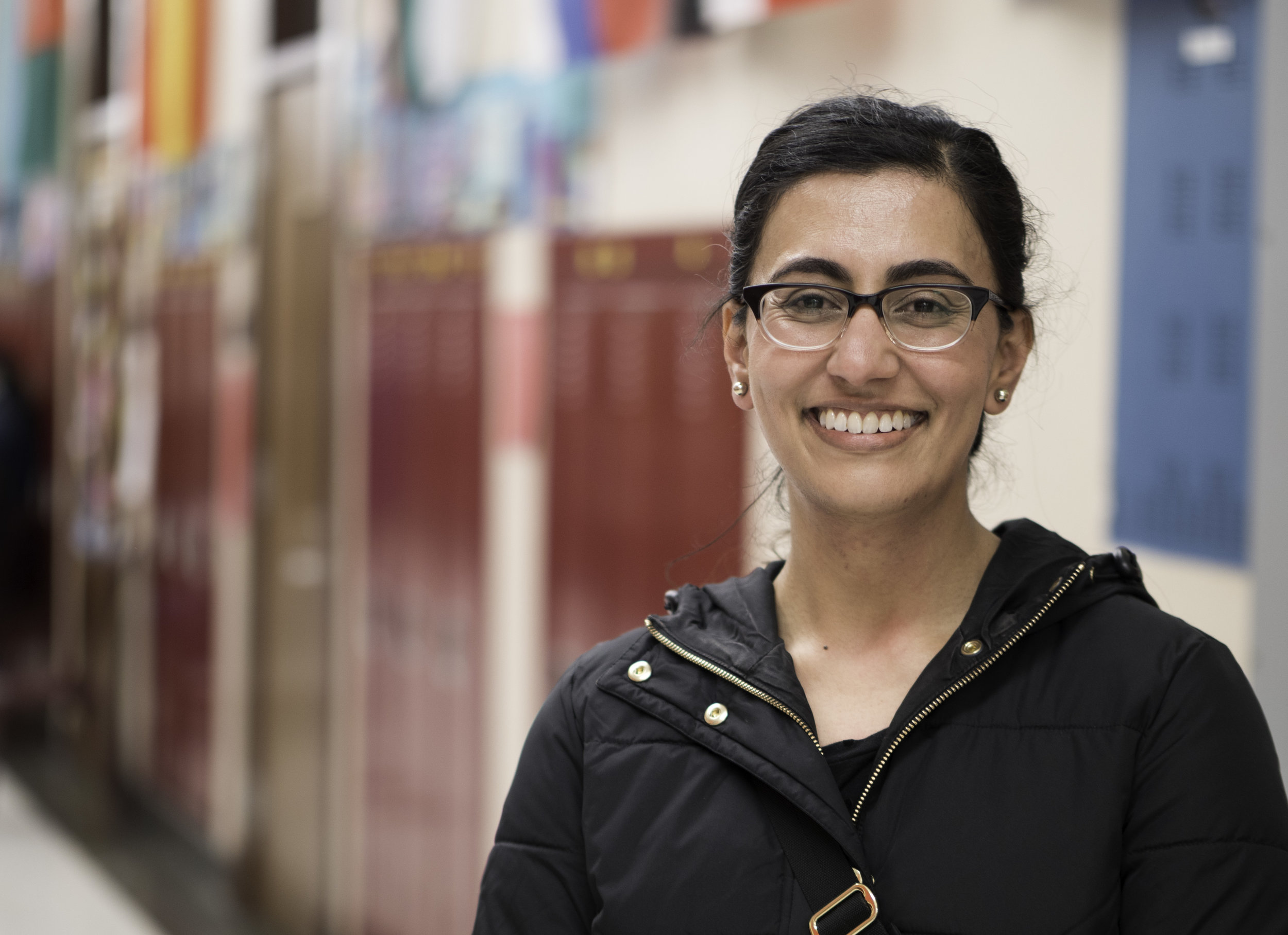 Maleeha Mubashiruddin
"I was born in Virginia, but I grew up in Bethesda, Maryland. My grandfather was a diplomat at the Pakistani embassy, and my father, who was a teenager at the time, came from Pakistan with them. My mom came from Pakistan after they got married.
Because I grew up in the Washington, DC area, I was really lucky to go to school with a really diverse population since many of the other students were children of diplomats. I was surrounded by a variety of languages, and I wanted my children to also have that cultural experience.
I went to Boston University where I got my marketing degree. From that, I worked for my dad for a short period, but I then got into early childhood education. I was a director of a non-profit childcare center for preschoolers and school-age children.
In an interesting story, my aunt's hobby is match making, and that is how I met my husband. There's even an interview on NPR's Weekend Edition about our story! My husband is from Chicago, which is why I moved here twelve years ago. Once in Chicago, I started teaching preschool. I took a hiatus when I had my children, but I'm back now at Unity Preschool in Evanston, and I really enjoy it. I think it's really important work since we're planting seeds for curious and authentic human beings. It's a privilege to witness and be a part of all the growth that happens during this time.
We came to Peterson site unseen. We had heard really great things about Peterson, especially regarding the social and emotional aspects as well as the curriculum. We knew we made the right decision when Ms. Patel helped my crying son transition into his first days of school; I can't say I love her enough.
My kids have been here since kindergarten and we're hardcore "Golub-ites!"
My first time really volunteering was in Mr. Golub's class. Mr. Golub was awesome, and I asked if it would be okay if I came in and helped in class. He said, "Sure!", which then led to me volunteering every Friday in the classroom. That's really how I started my involvement in Peterson. I then attended some PTA meetings and met people that gave me the opportunity to be involved. From there it becomes easier to find opportunities.
What I really love about Peterson is how comfortable the kids are here. It really is their second home, and even though they may complain about being at school, they really do love it. Peterson lets the children be themselves; they know they're okay here!
Rachel Marion
"I grew up in Arlington Heights where I went to St. Peters Lutheran School and then to Hersey High School. My mom and my sister are special education teachers, and I definitely did not want to do the same thing as the rest of my family. From my years of watching HGTV, I decided that I wanted to be an interior designer.
I got into Illinois State University for interior design and right before starting there, I thought back about what my high school math teacher told our class. He told us a story about how he used to be a traveling businessman until he found out he had cancer. He asked himself what impact did he have on the world. He survived cancer and decided to become a teacher. I started thinking what impact would I have on the world.
Right before going off to college, my now mother-in-law told me I'd be a really good teacher. I did take child development classes and taught in the preschool at my high school. I really enjoyed being around kids. Before I even started college, I changed my major to early childhood with an endorsement in special education.
Once I started doing clinicals, I knew I had made the right choice. I always loved working with little kids. They still have that wonderment about the world, and anything can spark a learning moment at that age. I want to be there to start that spark and keep it going.
Right out of college I worked with two-year olds at a daycare. I then worked at Patton Elementary in Arlington Heights as an ESL teaching assistant, and I met someone there that knew Mr. Golub. She forwarded my resume to him and that's how my career at Peterson started.
I've been very lucky to learn from Sharon and Jayshree. With their guidance, my classroom management has grown tremendously. I've also learned that it's all about building relationships with families and the kids. It makes a huge impact.
I didn't grow up with a lot of diversity. Coming to Peterson, I became fully immersed in all the cultures here and one my favorite things we do every year is home visits with the pre-school families. I am welcomed into their homes, and they share their home cooked meals with me! I hope that my daughter will get to experience the same diversity that I've experienced. I love being with my daughter and watching her grow up. I now understand why the parents are so emotional when they leave their child with us."
Jessica Klenck
"I grew in the Irving Park neighborhood with my brother and sister where we went to Grover Cleveland Elementary School. Throughout middle school and high school, I really wanted to be a writer. Then, in my junior year of high school at Lane Tech, I started doing tutoring after school at the Neighborhood Boys and Girls Club for my service hours.
Tutoring took me in the direction to become a teacher, and I tutored for the rest of high school. Then, I became a reading tutor in college at Western Illinois University. This is when I decided to study elementary education.
I was placed at Peterson for student teaching with Sandy Saucedo, who was the same mentor teacher my sister student taught with! After graduating, I came back to Peterson to cover a maternity leave teaching fourth grade math. The following year, I started as a sub at Peterson, and I then worked at other schools in the area. In January 2016, a fourth grade reading teaching position opened up, and I got it. I have been loving it ever since then!
Teaching at Peterson has been a great experience. I get to teach my favorite grade and favorite subject, and I get to share my passion for reading with the kids. The first book we do together, The T ales of a Fourth Grade N othing, is so fun, and it's how we get our kids excited for the year since they can easily relate to it. It's great to see kids who hadn't had much interest in reading go and pick up another book in the series once we are finished.
I've come to realize that being a teacher never ends. If we're not teaching, we're planning or we're learning how to be better teachers. Luckily, I have a great team in fourth grade to work with. Mr. Jedrzejczak and I started teaching at the same time, and it's been a great co-teaching experience!"
Judy Edstrom
"I was born in the Democratic Republic of Congo, and I grew up there with my brother and sister. My parents were missionaries, and I lived there off and on until my sophomore year of high school.
As a child, I probably went to nine different schools. One of them was an international elementary school, a school like Peterson with students from all over the world. Actually, during one my family's leaves from the Congo, I was enrolled at Peterson Elementary where I completed seventh grade and graduated from eighth grade.
Growing up, I had an amazing experience. It allowed me to develop the world view I now have, which is that people are more similar than they are different around the world. I love to be in Chicago because of the diversity, and I feel more comfortable in a diverse setting. It was also nice that while traveling back and forth to the Congo, we would stop in Paris or Rome on the way.
I then went to North Park University for elementary education, and I completed my masters is in reading, writing, and literacy at UIC. I then taught kindergarten and first grade in Catholic schools and in Lincolnwood for the next fourteen years before I took a long break to focus on starting my family.
I've always loved the creative part of teaching, and you can do that a lot in kindergarten and first grade. Being at home with my family is actually how I got into teaching art. I started doing art classes for preschoolers out of my home, which I still do today, and it's a great complement to teaching at Peterson now.
I really just love being a part of the community. I've had my kids at Peterson for thirteen years now, and my husband, James, has been teaching at Von Steuben for twenty-six years. I volunteered when we had Parent Coffee and Tea as well as chaperoned for field trips. Also, when my daughter was in first grade, I would come into her class and teach art. Generally I help whenever I can."
Bethany Crino
"I mostly grew up in the Chicagoland area with my seven siblings. However, when I was in high school, my family moved to Costa Rica for a year. My parents were missionaries, and the opportunity came to go to Costa Rica; the whole family was really excited about it. It was very enriching to experience another culture and learn to speak Spanish. Then, we moved to Mexico City for the rest of my high school years. I came back to Chicago to go to North Park University for college.
When I was in high school, I really thought I wanted to be a high school English teacher. Once I got to college though, I really didn't know what I wanted to do. In the spring of my freshman year I took an art class, and I loved it. I did art on my own but this was my first formal art class. Once I started, my professor suggested I become a fine arts major. I had always been interested in teaching, so I decided to do arts education. It really meant I could teach something that I'm passionate about.
I completed my student teaching at a middle school and at a high school, which is where I thought I wanted to be. I then took few years off and became a parent and foster parent to children that I then adopted.
A couple years ago, my husband and I realized that we now had four kids in school, and it was time for me to go to work for the first time. My first year of teaching was very challenging and very eye opening. I learned a lot about classroom management which is very helpful now that I am in my second year of teaching. I can now focus on the curriculum and teaching. I absolutely love teaching art! I'm working to be the best teacher I can be in this field and on learning from a variety of places and people.
I'm really excited to be here at Peterson. I've lived in the neighborhood for years, and it's been a dream to work here. I've heard a lot about it for years, and I have a lot of friends that have kids that go here. I think it's important to be a part of the neighborhood you're in, and I really love the diversity that Peterson offers.
I do a lot of painting and ink drawing on my own. My family and I love to go hiking. Any chance we have, we try to go hiking at the Smoky Mountains. My favorite place to hike in the state is Matthiessen State Park which is ten minutes past Starved Rock."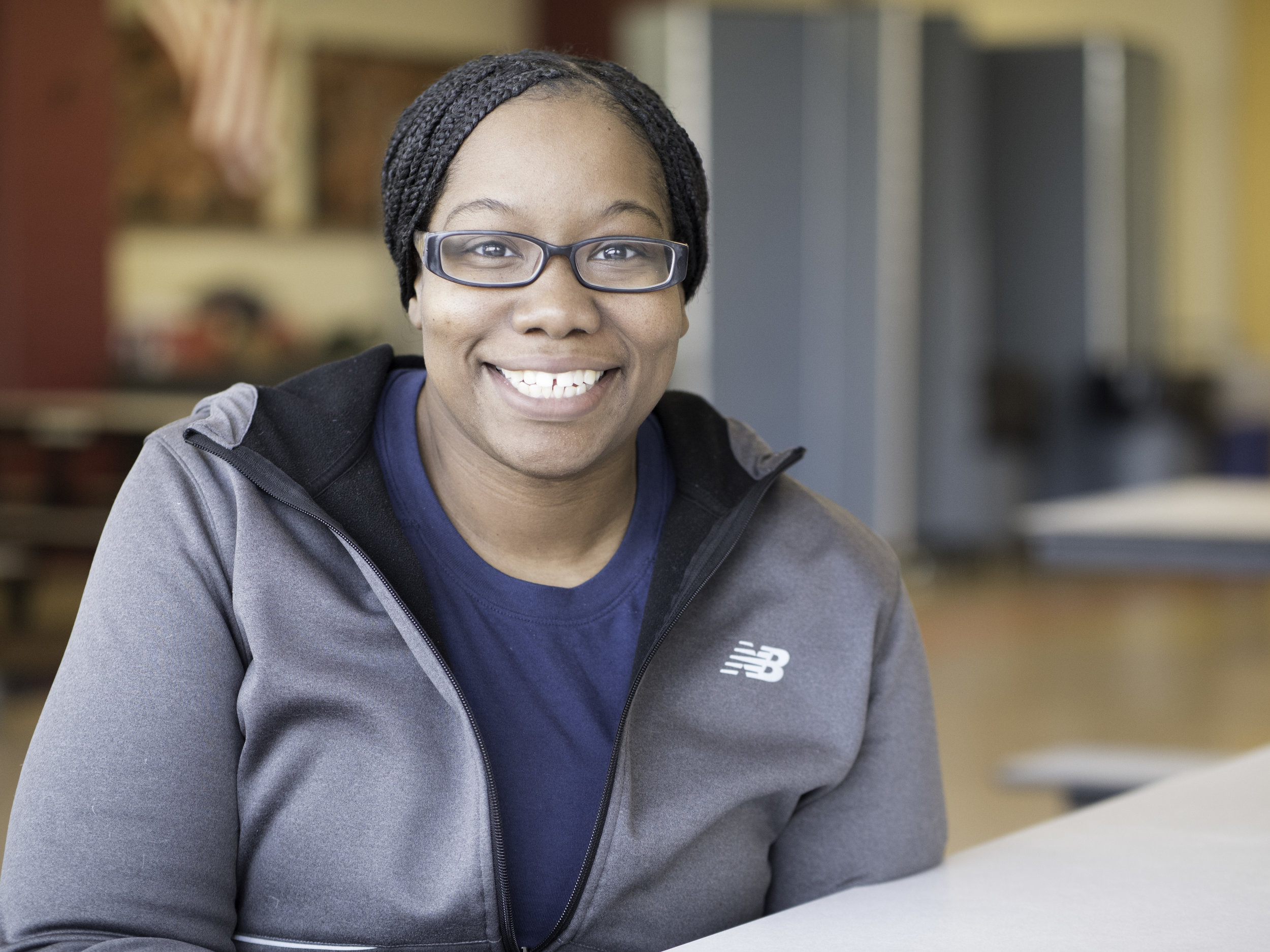 Lynda Gibson
"I was born in South Haven, MI, and then moved to Jackson, TN, when I was in fourth grade. I lived there until I went to college. I already knew what I wanted to do when I was in high school, and that was to become a clinical psychologist. I wanted to learn more about how negative events affect child development.
I moved to Chicago to go to go to Northeastern Illinois University to work with a team of psychologists there that were already doing similar work. The move was made easier since my sister was already in Chicago working as a clinical social worker. I am now at the University of Illinois Chicago where I'm finishing my PhD in Clinical Child and Pediatric Psychology and working at on a project that looks at how different risk factors affect development, specifically childhood trauma.
Peterson is our neighborhood school, and my fourth grade daughter has been attending since kindergarten. Since my daughter was in kindergarten, I have been chaperoning school field trips and attending parent meetings. It is important to me to be involved because it sends the message to her that school is important and that what she does there really matters.
Being involved and attending parent meetings helps you meet more families and keeps you in the know about what's going on. As a PAC officer and parent volunteer, I have also developed better relationships and communication with the teachers and administrators.
I started volunteering for International Night, and I have been on the committee for the last two years because I saw ways that I could help with the planning for this event. International Night is probably my favorite event because Peterson is so diverse, and people from multiple cultures attend this school. This event is a great way for people to learn about individual differences since it can be difficult to talk about diversity and culture, while also being fun and a way to start a conversation.
In July, we're leaving Chicago because I am doing my residency in Dallas. I'm joining the Department of Psychological and Social Services for the Dallas School District. I'll be working with a team of psychologists who go into schools to make sure the teachers and staff are trauma informed. I will also be doing individual and group therapy for kids and work with families in a health clinic.
Maureen Lowrance
"I grew up in the city in Jefferson Park. I went to St. Cornelius Elementary and then Regina Catholic High School.
My mom is from Scotland, and my dad is from Ireland. My dad's family immigrated to Canada when he was twelve before moving to the U.S. My mom reluctantly moved here when she was seventeen when her mom sent her to live with her sister's family.
I remember really liking my teachers when I was growing up. At a garage sale, my mom picked up a teachers edition spelling book, and I would use it to teach my cousins when we played. By the time I went to college, Western Illinois, my thinking was more influenced by financial prospects, and there wasn't much money in teaching. I decided to major in business marketing, but near the end of college, I started realizing that most marketing jobs were in sales. Right after graduating, I enrolled at Northeastern University to get my master's degree to teach students with learning disabilities. I completed observations at a high school, and I definitely thought high school would be for me. I then got placed to student-teach in a third and fourth grade class, and it completely changed my mind.
My first job out of school was at Prussing Elementary in a resource class. My first year teaching was overwhelming, and I didn't have many resources. I would go to the local library every day and pick out books to use in my class. I slowly learned that I could actually ask for supplies. My second school was Dever Elementary. My principal, Dr. Millar, was the one who truly empowered me as a teacher and gave me the confidence to work with challenging students.
I have been at Peterson since 2008, and the focus on inclusion is what has differentiated it from other schools. Inclusion provides a great environment for students, but it also allows for co-teaching in the classroom which greatly helps both teachers grow their craft.
Having grown up in a neighborhood where many people had a similar background as me, Irish Catholic, I assumed most of the world was Catholic. Then, a college professor awakened me to the realities of the world. Being at Peterson has helped me learn more about Islam and has provided me with great relationships with students and parents that have taught me so much about other cultures and faiths, and I am very grateful for it!
Magda Alexa
"I was born in Romania, and my family moved to Chicago when I was ten. It was a really difficult move since we were leaving behind friends and family.
I didn't know any English when I got here. People would talk to me and at me all day long, and I would just say, "Yes" to what they said to me. Depending on their reaction, I would sometimes switch my answer to "No".
I attended Prussing Elementary School where Mr. Elmasri's mom was one of my teachers! There, I also found a very understanding math teacher. In Romania, schools were very strict and not doing your homework was unacceptable. At Prussing, the few times I forgot to do a math homework assignment, my teacher would just sit me in the hallway and help me. Because of the help I received from the teachers at Prussing, by the end of the school year I was a much better English speaker.
I went to Taft High School where I was chief editor for the newspaper and yearbook for a couple years. Then, I went to DePaul University to get my education degree. I have been wanting to become a teacher ever since I was in kindergarten! I though my teacher was so cool. At home, I would instruct my siblings and pull out notebooks and school supplies so I could teach them and pretend that we were at school.
I started working at Peterson in 2012. My role has changed from year to year which has been great! Moving positions has allowed me work with different teams and grade levels. Every thing that I've learned from Peterson educators has made me a better teacher. Right now, I am an ESL teacher, and I love what I do. Seeing the growth and progress my students have made is amazing!
I really love to travel, and I've had the opportunity to visit so many different cities and countries. I have also traveled on mission trips to Mexico and Peru. On my most recent trip, I went to Africa to volunteer at a school, and I was able to use what I've learned at Peterson to provide a great learning experience for kids. Another great thing that happened in Africa is that I met my fiancé. I'm getting married in a few weeks and it's really exciting! I am looking forward to starting a new adventure!"
Ciara Wilkins
"I was born and raised in the Auburn Gresham neighborhood. My sister and I were the only kids on the block which meant we had a lot of people looking out for us. It was a great upbringing.
My mom did a great job protecting us and providing very diverse experiences. She made sure we got to see the world outside of Chicago with a lot of traveling to different states; we even went to the 2012 Presidential Inauguration. We would go on road trips, and my mom would teach us about what we were seeing along the way. She would also remind us where we came from and how grateful we need to be for what we have.
Elementary school was okay for me. I needed a lot of help, and the teachers went out of their way to look after me. They made sure I had different outlets to express myself, especially through art and dance. I did a lot of after school activities as well. My favorite activity was theater. However, after some stage fright moments I realized I preferred to be behind the scenes. This led me to journalism. I continued with journalism in high school, and we got to go behind the scenes at local news stations. From this experience, I found out I really love directing. Aside from focusing on journalism, I also went to Saturday school to take additional classes like Chinese and pre-calculus as well as a DJ class which was a lot of fun!
I went to college at Grand Valley in Michigan with the goal of becoming a heart surgeon. It was a culture shock for me being one of the few black students in the pre-medicine program, which I quickly decided wasn't for me. I decided to major in sociology with an emphasis in statistics. I planned to work for the government but wasn't really sure what that would be. I got a job working at Indiana Trails camp and worked there for five years. Then, I realized I wanted to work with people and having been raised in a family full of teachers, it quickly became obvious that was what I wanted to do.
I love being a paraprofessional at Peterson. I wish more Chicago students had the opportunity to go to a school as good as Peterson. The staff really does care about the children and looks out for them. It feels great to be a part this community. Being a paraprofessional is great practice for becoming a teacher. I plan to go to back to school to get my teaching degree! Outside of Peterson, I love to paint, be with family, and play some video games on the side of course."
Casey Jedrzejczak
"I grew up with my older sister in Munster, Indiana. Teaching was always in the back of my mind, especially since my mom was a teacher. I was also really interested politics. In high school, I was on the debate and constitutional teams. I became an Eagle Scout and did a lot of volunteer projects such as helping at nursing homes. All of these interests motivated me to work to earn three Congressional Awards and corresponding medals. Indiana Senator Richard Lugar presented me a silver medal and that's how I was able to apply to be a Senate Page for him.
Being a Senate Page for Lugar was my first job. I went to Washington, D.C. for the summer and worked on the Senate floor for the senators. While there, I fell down the stairs and broke my foot. I ended having to use crutches which became an issue when we were evacuated from the Capitol. All the senators were in the Chamber ready to take a vote and a plane entered the no-fly zone around the Capitol causing an evacuation. Since I couldn't move very well, two people picked me up and carried me down the stairs of the Capitol. Senator Jack Reed of Rhodes Island grabbed a water of bottle for me and walked with me, keeping me calm. 2005 was a fascinating time to work in the Senate. The Chamber was full of many famous people at that point including Ted Kennedy, John McCain, Barrack Obama, and Hillary Clinton. It was great to get to know the senators first hand and see history happen before my eyes!
During college, I returned to the Capitol where I got an internship working for Senator Bayh of Indiana. Working as an intern in D.C. was like any other office job; I answered phones and e-mails, and I felt that that wasn't for me.
After college, it was difficult finding jobs since the economy was in a recession. It gave me the opportunity to pursue teaching, which I always wanted to do. I thought I would teach high school history and applied to the Chicago Teaching Fellows. However, I only qualified as a Special Education applicant. I then found out my godmother was a case manager, so I went and worked with her, and I absolutely loved it! I ended up getting the fellowship and attended National LouisUniversity to become certified. I got my first teaching job at the same school as Mr. Elmasri, where I taught 3rd, 4th and 5th grade Resource.
I always loved teaching fourth grade. Once I found out there was an opening in fourth grade at Peterson, I jumped at the opportunity. Peterson has an amazing community and I'm honored to be a part of it!
I'm really looking forward to Spring. I'm a gardener and love getting outside and growing flowers and vegetables. The vegetables taste so much better when you grow them yourself!
"
Stephanie Thill
"I grew up in both Lake Villa and Chicago. I went to school in Lake Villa, and I spent my summers in Chicago with my grandparents who still live in the same home where my mom grew up. We're definitely a close family because my mom now lives with my grandma. My sister and I live four doors down, and we eat dinner with my mom and grandma once a week.
I always wanted to be a teacher, but it took awhile to get there. I worked really hard in high school and went to Western Illinois for my undergrad in elementary education. I had a tough time in my first two years and then decided to come home for a semester to figure things out. I then thought I wanted to go into event planning. I went back to school and changed my major to communications with a minor in marketing and management, and I did an internship at Western during the summer.
I then moved back to Chicago and worked for a couple years at a restaurant. Afterwards, I started working in an office and realized that it wasn't what I wanted to do. I looked into graduate programs for teaching and went to National-Louis for a daytime accelerated program, which meant I could still work at night. I finished in two years and started teaching shortly after that. I'm glad I found my career the way I did because I don't think I was ready to make a decision about my career when I was eighteen. I was far more prepared in my life when I went to get my masters.
After college, I worked at a charter school in the Austin community for three years. It was good a learning experience. I then went to Sherman Elementary in Englewood where I also learned as I completed the New Leaders for New Schools' Emerging Leaders program and taught second and third graders.
I decided I needed to move on, and I came to Peterson. At Peterson, people are happy to come to work! Here, I've had a lot of leadership roles that have helped me grow as an educator. I also really enjoyed co-teaching with Ms. Barnes. Our administration and the parental support are fantastic and make a huge difference. Teachers at other schools don't believe me when I tell them that my principal got us substitutes for two days so our team could do planning. Our time is valued, and Ms. Kane wants us to do what's best for kids.
I'm really looking forward to ending physical therapy in April, which I've been doing since June after my knee needed medical attention. I am also looking forward to going to Belize, especially after being in this frozen tundra!"
Hiba Barhoumeh
"I was born in Amman, Jordan, the middle child of three. I played a lot of sports growing up, but soccer was the sport I really pursued. I was on the Jordanian National Soccer Team, and we traveled a lot. We went to Dubai and Lebanon a few times.
I moved to Chicago in 2008 to be with my future husband, George, whom I met in Jordan. I came to the United States with a fiancé VISA, and I became a citizen in about four years. The move was hard at first but I was busy with school and work. Fortunately, I was able to go back home every summer to visit my family.
After I got married, I went to Oakton Community College. There, I played soccer for a semester, but it was too much traveling, and I had to focus on school. While at Oakton, I almost became a dental hygienist, but my husband convinced me to teach. That was the right decision! Growing up, I always liked to play teacher and tutored my brother in English, but I never thought about being a teacher. After Oakton, I went to Northeastern Illinois University where I then finished my bachelor's degree in education. Since I love biology and math, I got my minor in math and science.
Peterson is my first and only job as a teacher. I love the people here; everyone is so supportive! I'm very lucky to have worked at different grade levels. I initially worked in sixth grade, and it was a great experience with a great team. Additionally, Mr. Reynolds was a great math coach, and I still go to him for advice. I was at first sad to move from sixth grade, but I discovered with that came a very welcoming and supportive team in fourth grade. They did everything they could to help me transition, and then Ms. Zodo joined and completed our team!
Now, I have a son who is a kindergartener at Peterson, and I just had my second son in October! It's very comforting to have my son here at Peterson since I know everyone here. The hard part is getting anything done in the morning since he is very inquisitive about everything and likes to ask questions. He also won't let me take him to his class until 8:35, which doesn't leave a lot of time to prep in the morning!
Megan Fair
"I grew up in Butler, Pennsylvania, a small town outside of Pittsburg. I was involved in dance a lot growing up which gave me the opportunity to travel around the country. My plan was to be a professional dancer. Throughout high school, I trained in classical ballet, and when I went to college I transitioned to doing contemporary dance.
I completed my undergraduate degree at Utah University where I double majored in dance and biology with the idea that I could do physical therapy once my dancing career was done. I decided not to get my biology degree, but instead pursued a degree in Art History and Performance Studies. Changing to Art History was the first time I really enjoyed being in school. After graduation, my goal was to seek employment in a museum.
I went back home to Butler after finishing college, and I started looking for a job. However, it was 2010, and jobs were hard to come by, especially in museums. I ended up getting a job teaching for Head Start. This is when I realized that I liked teaching. I found that I was really passionate about social justice education and creating equitable education experiences for all kids. After five years, I decided to enroll in the University of Chicago's urban education program to focus on social justice.
Peterson is my second school in Chicago. I loved my kids at my previous school who celebrated a common heritage, but one of the beautiful things about Peterson is the diversity. When we came together at the beginning of the year to talk about who we are, there were so many different experiences shared, and I really valued this.
I stand by my desire to be a social justice teacher, and I talk to my kids about being advocates for what they want. Being a teacher is my way of being an advocate for what I believe. I really look forward to seeing where my kids are at the end of the year. We talk a lot about social justice in the classroom, and I'm excited to see that their empathy and their desire to help others continues to grow.
Jamie Rivas
"I was born in Alaska along with my brother and sister. My dad was in the Air Force, and he was stationed in Alaska until I was about five. After that, we moved to New Hampshire because of my dad's job. I loved growing up in New Hampshire; it's definitely always going to be home to me. In fact, my parents still live there.
I grew up knowing I was going to be a teacher—I always played school at home. My mom was a school aide, and she'd bring home leftover worksheets. I'd love to grade them! When I got older, I would teach preschoolers at a Christian summer camp, and in high school, Amy Almer's sister would let me help out in her classroom during my open period.
I came to Chicago to go to North Park University for my teaching degree, and it was a huge change for me. We had lived in the wooded part of New Hampshire where there were dirt roads that didn't get plowed when the snow fell. Chicago was very overwhelming for me, to the point that I would spend most of my time on campus, and if I did leave, I'd make sure I was near a blue emergency call box at all times!
After a semester, I went home to Keene State College and continued my education. After graduating, I went to Florida for a while, and it turned out to be the wrong choice for me. I then moved in with my friend in Chicago who lived near Peterson. I went to a job fair and saw that Peterson had a stand. Fortunately, I got hired for Rachel Bramley's maternity leave. I bounced around on maternity leaves for my first year, and then they opened a first grade position. I have been teaching primary ever since. Carrie Martens was a huge part of my success in primary. She was always willing to help me figure things out and was a mentor in those early years.
I married my husband, Joey, whom I met at Peterson. We now have two daughters, a five-month old and a kindergartener who attends Peterson. The reason I'm so willing to send my child to Peterson is that I know that my colleagues want to teach kids and continue to push them to be the best person they can be. I didn't get to grow up with diversity around me, and I love that Peterson provides that for my daughter. "
Sharon Hogan
"I grew up in Lincolnwood with my two brothers and Tom. Tom was my brother's friend, but we basically adopted him, and he lived with us since he was fourteen.
My dad worked very hard to put food on the table and send us to good schools. He was a real estate broker and a tavern owner, and he taught my brothers and me a very strong work ethic. He taught me that nobody is better than anyone else and that you have to work hard if you want to make it in life.
My mother passed away when I was in kindergarten, and that is one of the reasons I became a teacher. I remember my kindergarten teacher scooping me up in her arms and putting me in her lap when my school announced that my mother had died. In second grade, I was having a hard time adjusting to my mother's death. My teacher helped me through it by walking me back and forth through the hallways, telling me that everything was going to be okay, and that I could cry as much as I wanted to. The actions of these amazing teachers inspired me and made me want to give back to children.
I attended Niles West High School which had a daycare center and offered child development classes. After taking a child development class, I was inspired even more to become a teacher.
After graduating college from National Louis, I went to London for a year. My brother was the limo driver for the music conductor Sir Georg Solti, and I was an American exchange student in the school where his kids went. It was an amazing experience! After returning home, I got my master's at Northeastern.
After ten years of teaching private schools, I had heard of an opening at Peterson. CPS wanted to open up a pre-school, and I was the person to do it. I have been at Peterson for 22 years! The mainstay of Peterson has been the wonderful community feeling. There are so many people that really care here. There has always been strong people at the top that truly care and want everyone to succeed and go to the highest level.
Ms. Patel is my right arm. We've learned so much from each other. I've always thought of her as my co-teacher, and seeing what she does for kids and parents is very inspiring. Our dream is that I'll take her to Greece and Ireland, and she'll take me to India. Having Ms. Marion in the room has made us a fine tuned machine, and I can't imagine being without her!"
Amy Almer
"I was born in Greenfield, Massachusetts, and I am the youngest of four. Our family moved to New Hampshire when I was six years old because my dad changed careers. He became a counselor who helped people with disabilities transition back into the workforce. My mom ran a daycare in our home; I couldn't wait to get home from school each day to play with the kids.
Growing up, I wanted to be an engineer or a nurse, but then my sister, who is ten years older than me, moved back to New Hampshire after college to teach at the same elementary school I had attended. I started helping her out which is when I realized that I really enjoyed working with kids and wanted to be a teacher.
My mom is from Chicago, and she met my dad at North Park University. Because of this tie to Chicago, we would come and visit every year. I followed in my dad's footsteps and attended North Park University as well. I obtained my teaching degree along with a major in Spanish. I was able live abroad in Morelia, Mexico, while I studied Spanish. It was one of the best experiences of my life!
After college, I worked in an office at North Park, and I got word that Peterson had a teacher on a leave of absence. I was recommended for the position, and I landed my first teaching job as a second grade teacher. I hadn't worked with primary grades before, and I'm so grateful that Wendy Chung supported me through it. Eventually I started teaching fourth and then fifth grade, and I have enjoyed it ever since. I love the team I teach with. I feel supported, and I think we make a dynamic team.
I met my husband Erik here in Chicago, and he always loved helping out at Peterson. He'd help any way he could, from coaching basketball to making gingerbread houses for the kids to decorate. It eventually led to him getting his teaching degree and teaching at another CPS school.
I love camping, specifically at different national parks. I've been to Acadia National Park many times with my husband and six year old son, Oskar. This summer we're traveling west and going to the Tetons, Yellowstone, Glacier, Mt. Rushmore, and Badlands. Besides camping, we love seeing anything historical!"
Marshante Mitchell
"I grew up in the Austin neighborhood; I am the oldest of nine. I went to St. Angela Catholic Elementary School, and the most I remember is that we had really small class sizes. I joined choir and really enjoyed it, especially when we did caroling downtown.
I went to Providence Saint Mill for high school but transferred after freshman year due to the tuition being too high. I then transferred to Austin High School, and I met great friends there—even a cousin I didn't know about.
Providence was a more limiting experience whereas at Austin, I was exposed to new and different ideas. For example, you couldn't even step on the lawn at Providence without getting in trouble. At Austin, there were a lot of experiences such as being introduced to a whole new group of rappers. Ultimately, I did well in high school, and I got inducted into the National Honors Society.
My first choice for college was Howard University, and I got in, but they didn't provide enough financial aid. My next choice was Monmouth College, and I got in with a scholarship! Monmouth was a small liberal arts college so we all knew each other. At that time, I really loved science and started out as a biology major. By the end of freshman year, I decided I needed to choose something that was a better fit and something that I loved. I graduated with a major in English and a minor in history.
After college, I stayed home to help my sister advance to the next grade. Then, I joined City Year for a year, and I worked with seventh and eighth graders in an English classroom at Dulles Elementary. It was a very humbling experience realizing how much these kids were going through. This is when I realized I wanted to be a child psychologist.
I applied to the Chicago School of Professional Psychology, and I started going during my first year at Peterson. Now, two years later, I graduated with my Masters in Child & Adolescence Psychology. My end goal is to get my Ph.D in Clinical Psychology. I'm already thinking about writing my dissertation on adolescent aggression in the black community.
I absolutely love the Peterson community. It's so open and warm and welcoming. When it is my time to leave Peterson, I'll be really sad. I'm really excited for the summer since I did get engaged last April, and we're getting married in June!"
Rizo Metovic
"My younger brother and I grew up in Chicago until we moved to Evanston when I was in fifth grade. My dad was a buildingsuperintendent for a realty company, so we had to live in the building where he worked. This transition happened in the middle of the school year, but it wasn't too bad since the kids at my new school seemed to really enjoy that my name was Rizo. They thought I was named after the character from Greece. But I explained I was actually named after my grandfather.
My mother immigrated here when she was seven, going from Rome to Staten Island, and then finally to Chicago. My mother came over as an asylum seeker from communism. My dad then came to the states to marry my mom.
Growing up, I didn't envision myself being teacher. I was definitely thinking about playing professional sports like basketball and soccer. I do remember always helping my brother and cousins with their homework.
I went to Evanston Township High School where I took an economics class my senior year. Chip Brady was the teacher and he had the ability to make all of the content really fun to learn. This really inspired me to get into finance. He had worked in finance for a number of years before he got into teaching, and being my favorite teacher, I thought I'd take a similar path.
I went to Loyola University and got my undergraduate degree in finance and eventually went to work at Northern Trust. Five years into my finance career, I began training people from India, and they really enjoyed my teaching methods. It helped me realize that I shouldn't wait any longer. I got my master's degree from Northwestern University in order to become a teacher.
After getting my teaching degree, I student taught and covered a maternity leave at Whitney Young. Then, I taught at Lane Tech for a year, and came to Peterson It's been great ever since. There's a ton of support, and the kids are awesome.
My wife of 10 years and I have three kids: two daughters named Emma and Jenna, and a son named Leo. I'm really looking forward to traveling more often and having my kids experience different cultures in and outside of America. I also look forward to growing as a father, teacher, husband, and person.
Bob Murphy
"I grew up in Lincoln Square with my younger brother and sister, and I attended Saint Matthias School. We then moved to Norridge, and I attended Saint Patrick High School. Unknown to my teachers then, I had dyslexia. I found this out about 10 years ago. I have to read a sentence 4 or 5 times just to figure out what it's saying.
My dad was a building engineer who also worked side jobs all the time. At 8 years of age, I was cleaning factory toilettes and resurfacing floors. We did janitor jobs at churches, synagogues, homes, and businesses. We'd go to hotels to gather the garbage and burn it. While going to grammar school, my siblings and I would wake up at 3:30 am and would go to work with my dad on one of his side jobs. We'd then go to school afterwards. It was a family operation, so I didn't get paid for any of it.
Right after high school, my first job was at the Divine Savior School in Norridge. I got fired 9 months later for shoveling a path in the snow for the nuns before the priests' path got shoveled. The priests felt they deserved to be shoveled first; we disagreed on that.
I've been in CPS since 1981, and I started as a custodian. I really wanted to be an engineer, but it involved a lot of tests. In order to study for them, I would take the book and handwrite everything that was in it. It was the only way I could learn what was in the book. It took me about a year to prepare for the engineer test, but I passed the first time! I wasn't assigned to a school, but to a section of the city. I worked at about seventy schools before I got to Peterson in 1993.
Before 1995, CPS's budget for upkeep was not what it is today. We would have to keep buckets in classrooms for rainy days and make sure to turn the lights off so they didn't blow out. When I got to Peterson, it was not top shape physically. The first summer I was here, I had my parents and siblings help me remove all of the furniture and clean up. It took four years to finally get Peterson all cleaned up!
I have a daughter and son, and my son is the engineer over at Taft High School. After getting two kidneys implants, my goal right now is to be able to get up the next day and get to work!"
Diana Platt
"I was born and raised in Highwood, Illinois, and I wanted to be a teacher as far as I can remember. I used to play teacher every day at home. Sometimes my mom would move my piles of papers, and of course I'd get really upset with her. I even started babysitting when I was nine years old and loved it!
I always loved being in a school. In high school, I worked for Lincoln Park Prep, and taught pre-school during the summers when I was off. While in college, I worked at a Montessori school.
I knew I wanted to work in Chicago, and my first teaching experience was in Garfield Park, doing clinicals. Having grown up in such privileged circumstances, going to the West side, I was taken aback. I loved the school and the kids so much that I talked to the assistant principal and told him that I would contact him for a job after I graduated. After graduating, I got the job and dedicated my whole day to the kids. It was a hard experience, and I learned so much from it. I loved working there, but after five years, it was time for a change.
When I started at Peterson, I worked in fourth grade and slowly worked my way to first grade. Teaching primary is where my heart is the happiest. I love seeing kids become readers and reaching their goals. There is such a supportive community and staff at Peterson, which is the reason why it's so great! We work together as a team to help kids.
This is my fourteenth year as a teacher, and I've evolved a lot. When I started teaching I struggled because I did not have the support. Now being at Peterson, I can't imagine doing it without all of the supports we have. I love co-teaching with Ms. Ortigara and working together as a team has helped me evolve as a teacher.
When I am not teaching, I love spending time with my husband and my two children. I have a three year old son and a six year old daughter who always keep me busy."
Peggy Chang
"Growing up, I moved almost every year of my life; my parents were consistently switching careers. My dad came to the US when he was 16, and he grew up in Garfield Park. He then joined the US Army when he was 18 and was stationed at the DMZ in South Korea. He met my mom while he was there, and they came back to the USA together. They did everything they could to achieve the American dream. For them, that meant working at a cleaners. We struggled financially until my dad was able to get his military benefits recently.
I thought all the moving was exciting until high school when I started understanding why were moving, which was to find work. I was already working at the age of twelve, which was cool at first, but then I realized that I was working to support our family. After my dad received his military benefits, I didn't have to help support them anymore which has taken a huge weight off my shoulders.
I never thought I'd be a teacher. I never behaved well in school and was removed from two different ones. Besides seeing my friends and going to gym and art class, I disliked school. I didn't have big goals growing up, and many adults in my life didn't believe I could be successful, particularly teachers.
My senior year of high school, I got a part time job as a paraprofessional, working with kids with autism. I immediately wanted to become a teacher after that experience. I could see how much potential students with autism had.
I graduated high school with a 1.8 GPA, so I knew I had a lot of catching up to do! I went to College of DuPage while working three jobs. I then transferred to Illinois State University, which I graduated from with a 4.0 GPA!
My first job as a teacher was working in Humboldt Park at Funston Elementary. My big goal while there was to help the kids that truly felt they had no one else. I was there for three years. I learned so much, but I also took on too much, so I needed a change. I worked at a couple of more schools and found out what I wanted from a school. After doing a lot research, I came across Peterson, a school that shares a lot of the values I hold true as an educator."
Mark Brady
"For the most part, I grew up in Apple Valley, Minnesota, with my two sisters. We did spend five years in Rockford, IL, as my dad was in the National Guard, and we would move back and forth between states. Third grade through high school was spent in Apple Valley.
I certainly didn't appreciate Minnesota when I was there; it was too cold for me, which is why I ended up in Los Angeles for college. I got my bachelors in European History and then went to California State in Los Angeles to get my masters. At this point, I wanted to be a history professor and went to the University of Southern California to get my PhD in American History.
I moved out to Chicago and taught at a number of institutions, including North Park University. I then decided I was then going to get my teaching degree. I ended up at Peterson after Tom Ruby reached out to me and told me to get my substitute certificate since there was an opening at Peterson. I did mini teaching at Mather and then did student teaching at Peterson. Luckily the principal at that time paid for my student teaching. I've been here seventeen years and working with Ms. Bell most of that time.
I love teaching middle school, whereas in college, I didn't actually get to teach a lot, and mostly graded really bad papers. Now, I spend more time in the classroom and get to teach sixth graders about Frederick Douglass. They're very capable of answering difficult questions while also understanding that they may not know all the answers.
Peterson's strength is that teachers collaborate and don't have egos. We're all constantly learning, and I always tell kids that when I'm done learning, I need to retire. Even though I have a history background, we are more about developing the skills for comprehending a text, writing skills, and being able to prove your argument. Content won't stick especially when you can Google any fact you don't remember.
I wouldn't change my job for anything. I live in the neighborhood, I walk to work, and I get to see my kids all of the time. I love the kids here, and for a teacher, it's a dream job. My children are the third generation to go to this school. My mother-in-law, my wife, and my kids have all gone to Peterson, and without the community, Peterson wouldn't survive !"
Esteban Rosales
"I was born and raised in Summit, Illinois, with five other siblings. My parents came here from Mexico, so we're first generation Americans. I went to Graves Elementary School and Argo Community High School in my neighborhood, and they were both great experiences.
Argo was a good environment with good teachers and coaches. If anything, that experience led me to the teaching path. A lot of those teachers helped guide me into my career and were just great role models. Coach Murray, Coach Jankowicz, and my Spanish teacher, Ms. Macedo, are the teachers that really impacted me and my future.
I was an honor roll student in high school, but I didn't do well on my ACT exam. After high school, I didn't get into the colleges I wanted to, and I felt like I was all over the place. I thought about joining the armed forces, but decided to go to a community college. I took my methods classes and went back to observe my teachers. I realized at that point that teaching was what wanted to do. I then went to Chicago State University, and I got my teaching degree there. The staffthere always did everything they could to help, especially when it came to books. If I couldn't afford a book, they share them or would find them online for us. They definitely helped me succeed.
My first teaching job was part time, and I was just as much of a security guard as I was teacher. It was a school that didn't have resources, and the class sizes were usually forty students. Children weren't learning in that environment.
Coming to Peterson has been an amazing experience. The staff and parents have been great, and the students are a lot fun. I'm learning a lot from Mr. Spy; he's a good colleague, and co-teaching with him helps us work through any bumps in the classroom. I look forward to getting to know the students more and to helping make our students lifelong learners. I have also really enjoyed coaching cross country with Coach Mac, and we're really proud of our runners!"
Nader Elmasri
"I was born and raised in Chicago, but we moved around a lot when I was young because my dad worked several jobs; I'd get to see him in passing or on the weekends. My parents were first generation immigrants from Palestine, and they moved here because my dad had a good job opportunity. My mom was actually pregnant with me when they moved.
I'm a proud product of CPS schools, but I also see some of the challenges facing the district. I went to Beaubien Elementary and then to Von Steuben High School. Beaubien had a gifted program, and unfortunately it became a have and a have-not situation within the school. I definitely had the feeling that people saw my education as less than the gifted students. That being said, my experience at Beaubien shaped my perspective on the quality of education all children should have access to--an education that emphasizes critical thinking, processing, and creativity. I took this belief with me to West Humboldt Park when I started teaching at Alfred Nobel Elementary.
As a teacher, my motivation was to provide my students with the same or better education as the gifted schools. My first year of teaching was rough; there were a lot of challenging needs from the students. It helped me see the students in all that they bring, but I never let their challenges become excuses because we as a school would support them through their challenges.
The principal at Alfred Nobel was a strong believer in building the leadership capacity of teachers. So, I asked him if I could join the Instructional Leadership Team, and he allowed me to. This experience gave me the opportunity to constantly learn from my peers. I then started to inquire more about how my then principal did what he did. I wanted to be the one who led a neighborhood that is highly regarded, like he did for Nobel. He nominated me for New Leaders, and I got accepted--now I'm learning under Ms. Kane.
When I got to Peterson, I took some time to learn and figure out what makes Peterson what it is, and I learned how similar it is to Nobel. Peterson has a very strong leadership and teacher leaders who have a clear vision for the school. Above all, students come first in all regards. I've learned how much Peterson really values involving the community in decisions. I'm looking forward to continue to learn what it takes to really lead a school."
Nick Spychalski
"I grew up in Harwood Heights with my three older brothers, and I moved to Norridge when I was in seventh grade. I went to Ridgewood High School where I was a three sport athlete: football, wrestling, and pole vault.
Teaching was always in the back of my mind, and I really wanted to coach sports; I thought being a teacher would give me that opportunity. I decided to go to the University of Illinois with the guidance of my brothers, who always seemed to know best. My brothers and I are really close. It was a really difficult time for us when our oldest brother, Chad, recently passed away; he was only 42. It was really hard for our family, especially my mother.
To pay for school, I joined an air defense artillery unit in the Illinois National Guard Reserve. I started with the unit when I was seventeen, and I loved my experience with the unit. I thought about doing it long term, but my brothers talked me out of it.
I decided too late in undergrad to get my teaching degree. I finished my English major and toyed with either being a teacher or lawyer. However, after graduation, I became a financial planner before going to the Academy for Urban School Leadership to get my teaching certification. After working at various schools teaching English and science, I realized that I really wanted to teach math and got my endorsement at the University of Chicago. After working at a few other schools, Mr. Reynolds gave my resumé to Peterson. I have been here for eight years!
Peterson has many aspects that set it apart from other schools. The teachers here are a team. We have our challenges and difficulties, but we're prepared to handle them. The administration has also done a good job of making sure we have everything we need. The opportunities to work with kids and have the resources to make it happen is no small task. It's also just a good school!
I'm always looking forward to my next travel adventure and we're taking a cruise over Thanksgiving!"
Krystal Anaguano
"I grew up the youngest of seven in Humboldt Park, and I attended Midwestern Christian Academy for elementary school. I then attended Lincoln Park High School where I was a band major and played the flute, as well as marched in the band. I've been playing the flute since fourth grade when my dad basically told me that was the instrument I was going to play. I wish I had learned the piano. I love listening to classical music and hearing the piano. Sometimes I get to play with Mr. Villesvik before school, and it's a lot of fun!
I then took a couple of courses at Truman Community College and got my associates degree. I also took early childhood courses and worked at preschools and daycares. After working with little kids, I decided I wanted to work with older students. I started going to different schools and handing them my resumé. I came to Peterson and Bob, our engineer, took my resumé. I adamantly told him that he had to give it to the principal. I probably annoyed him, but he did, and I got a call back. I got hired and thanked him right away!
I'm just so lucky to be a part of the Peterson Elementary community! I've worked with all different grade levels and love them each differently. I love the connection that I've made with parents, as well as the diversity that everyone is so proud of. I love the small-group settings you see in the hallway, and the, "a ha", moments kids have. Every day I come to work thinking, "what difference can I make in a child's life?"
It's extremely rewarding to see how much a child can grow in the nine months we have them in school. It's especially exciting to see students pick up books when they wouldn't before, or just how they communicate with their teachers when they need help.
More recently, I transferred to Northeastern Illinois University where I am getting my degree in teaching with a music minor. However, I am now thinking that I actually want to be a school counselor. It's taking me a while to get through school while being the parent of four boys and working, but I really look forward to finishing!"
Jeff Oliveira
"I grew up in Fremont, California with my younger brother, who just got married this summer. I always knew I wanted to be a teacher, specifically a math teacher—I think I liked sharing and helping people to understand what I understand. There is a big community aspect of sharing knowledge, and it really appealed to me at a young age.
I then took an advanced math class in high school and realized teaching math wasn't for me, but music was always something special for me. My friends weren't the most encouraging about my singing, and in spite of their opinions, I joined choir class. It turned out I could sing, and sing well! I then joined advanced choir and then the musical theater group. My high school choir teacher, Ms. Glover, was my inspiration and mentor. Around sophomore year of high school, I realized I could teach choir!
I went to the University of the Pacific in Stockton, California. I got my degree in voice and went back to my old high school and started teaching right away. I did that for a year and then did some touring and educational theater. Then after visiting Chicago a few times and realizing how much I liked it, I decided I should just move here.
I decided to go back to school at Northeastern Illinois University to finish my teacher license for Illinois, and did full shifts at Starbucks at the same time. I was basically a zombie for two years.
I was informed about Peterson needing a choir teacher, and I could tell right away from the first phone screenings that Peterson had good solid people who really care, and I have felt nothing but support since.
Right now I'm really looking forward to the Spring musical and our concerts! Music is so much more then the classically trained path, and it's really about how music can enhance your life."
Aaron Jemison
"I grew up with my sister on the south side of Chicago, in Roseland. I mostly went to a Catholic school until 7th grade when I told my parents they were wasting their money, so I went to public school after that. I then went to Corliss High School. My most memorable teachers are the ones that I ended up working with. Mrs. Randolph was my 7th grade teacher and then in 1992, I worked at the school where she was the principal.
I had to go straight to work out of high School. I had my first child when I was seventeen and needed to provide for her. My daughter now works as a clerk at a school, my middle child is a teacher assistant, and my son owns his own retail business. My first job was at White Castle, and then I worked for a company that made steel frames for cars before I got to work for CPS in 1989.
My first school was Coleman Elementary school; I was put in a school where there were a lot of challenges. I then transferred to King High School, but the teachers kept thinking I was student and would have me go to class. I decided I'd only work in elementary schools after that point.
I hopped around different schools until I worked at Lawrence Elementary for seventeen years, and I eventually got to Peterson Elementary. I really like it here since everyone is really nice. This is where I plan to retire. I travel a lot on my breaks and that's what I plan to do in retirement. My first road trip was when I sixteen, when I went to my grandparent's 500 acre farm in Alabama. I loved it and ever since then, I have been taking road trips all over the U.S. and Canada. If you ever have questions about traveling, feel free to ask!"
Kaia Barnes
"I grew up in Evanston, IL., and my entire life I knew I wanted to be a teacher. This passion for teaching came from a bad school experience in my first elementary school. I was in an elementary school that had teachers that didn't care, we didn't have recess, and I felt like if I couldn't learn something it was all on me. I was able to recognize this in 4th and 5th grade. We switched schools and my whole world changed. The teachers adapted to my learning needs, and we had recess! It showed me how much influence teachers had on children's lives.
I then went to Evanston Township High School where I had a debate teacher who taught me about policies and education. He gave me the tools to find out who I am as a person and how I can use my identity to help others. He also helped me get into a lot of organizations, and it culminated in me becoming the Chicago City Debate Champion.
A month after graduating high school, I moved to Los Angeles. I did some teaching and also learned that I have a great passion towards youth development. I served with an organization called City Year. I was a tutor and mentor for eleven students and my favorite was always the social emotional side, teaching them how to be good humans. It was extremely rewarding to teach the children that they have the power to find a way to fix their problems.
I stayed in Los Angeles and found other youth development organizations and eventually found Playworks. It's a great match for me since I really believe in the power of play! With the help of the program director at Playworks, I am starting to dabble in grant writing. We're learning how to program develop, and it's a great experience before I eventually go back to school for education.
Peterson will be my second year with Playworks and what I've realized coming here is that my above-and-beyond is the standard here. It's scary, but I look forward to seeing how we grow together!"
Peterson Volunteers
It takes a community of committed individuals to make sure that kids are successful, and Peterson is so very fortunate to have a group of volunteers who repeatedly and tirelessly give of their time to support the young people at Peterson to become college graduates, community leaders, and cultural ambassadors. THANK YOU Peterson volunteers for all you do for kids.
I would also like to specifically recognize the officers of FoP (Friends of Peterson), the LSC (Local School Council), the PAC (Parent Advisory Council), and the PTA (Parent Teacher Association). Thank you Catherine Korda, Stephen Johnson, Chuck Deters, Barbara Nordlund, and Rachel Bramley for raising funds to support Peterson Elementary through your work on FoP. Thank you Lloy Johnston, Kim Schiller, Leslie Combs, Fady Sharshar, Karla Holcomb, Aaron Olson, Naseem Azizuddin, Marti Hindaileh, Tom Ruby, Brian Bochenek, and Chuck Deters for spending many long evenings working on the budget and the strategic plan as part of the Local School Council. Thank you Catherine Korda, Jessica Espinosa, Lynda Gibson, and Anita Gabor for providing opportunities to learn about mathematics, literacy, social-emotional learning and more as a part of the Peterson Parent Advisory Council. Finally, thank you Megan Trinter, Sarah Ahmad-Myers, Carmen Karnuth, Barbara Nordlund, and Maria Ciccone for organizing so many wonderful community events as a part of the Peterson Parent-Teacher Association.
Thank you again to our extraordinary Peterson community for the collective work to give rise to college graduates, community leaders and cultural ambassadors.
Sarah Van Wolvelear
"I grew up in Palatine, Illinois, with my younger brother and sister.
Growing up, I knew I wanted to work with kids. It was the only thing I thought about doing, and my high school had an opportunity for me to learn about teaching in a pre-school classroom. I also did an internship in high school where I could help out in a first grade classroom for two hours every morning. They were both great experiences.
I then went to Loyola University to get my teaching degree. Their education program has a big social justice component, which I believe was very important to my education. While at Loyola, I worked at a tutoring center with mostly English Learners. I then knew I really wanted to work to support second language learners. I was always so impressed with students' desire to learn in addition to the challenge of tackling a new language.
My first year out of college I was a member of the Jesuit Volunteer Corps, which is a program through AmeriCorps. I lived on a Native American Reservation in Montana and taught fifth grade. It was very eye opening, as many of the students were facing a lot of challenges in their lives.
When I finished teaching in Montana, I knew I wanted to work in the city, and luckily I got the position at Peterson. It feels like my first year teaching all over again. There are struggles, but my students and I have learned a lot this year. We have come a long way from the beginning of the year!
I love the support and the diversity of Peterson. The 2nd grade team and the staff have helped me a lot this year. There's a lot I don't know how to do, and they haven't skipped a beat in helping me succeed!"
Chuck Deters
"I was born in Chicago. I have an older brother and a half-sister and half-brother who are much older than I am. My dad was a city planner who has a PhD in history. My mother went to school for textiles, and I had the best Halloween costumes ever made. Interestingly, the reason I am in technology is because my mother and I used to build computers together when I was younger. Sadly, my mother passed away in 2012 from breast cancer. I am now on the board of a non-profit called Theresa's Research Foundation, and organization committed to raising funds for metastatic breast cancer research.
I went to St. James Luthern School, Von Steuben High School, and Loyola where I studied history. Before coming to Peterson, I had a cubical job that was not very fulfilling. I was going to leave the job to join the Navy, but I was unable to pass the eye exam. Fortunately, I started at Peterson in November of 2011 as a paraprofessional, and shortly afterwards, I was asked to be the technology coordinator.
The best about Peterson is that I get to see everyone teach. I get to walk through classes and kids know who I am. I am sort of like the mini-Caban. I also get to capture what is happening through photography and film. I am always trying new things, or flapping my wings as they say.
Apart from my official role at Peterson, I am also on the FoP board and the LSC. I know that schools are not treated equitably financially, and I want to do what I can to change that. I have always wanted to be in public service, which I get from my mom, because she was always doing the right thing.
In 2017, I married Anna Garcia who is now Anna Deters. She is a SpEd teacher at Hawthorne. Anna and I both love to see the world, and recently we went to Hawaii and loved it."
Bjorn Villesvik
"I was born and raised with my younger brother in Roseville, Minnesota, a suburb of St. Paul. I come from a long line of music teachers. My mom was a piano teacher, which gave me an early start into music, and her mom was an elementary music teacher. My grandfather on my dad's side was also an elementary band director.
I played the piano when I was in 1st grade and then started on the cello in 4th grade until I broke my arm. I then switched to the trombone when I was in elementary school band and played it all the way through high school. I also played the bass guitar to start a band with my friend in middle school. In college, I started playing classical bass and have been playing that ever since.
I went to Augsburg College, and I knew I wanted to be a music major, but I wasn't sure where that would go. What appealed to me about music education was that it was going to be challenging.
My first teaching job was 7th through 12th grade in a small town in Minnesota. It was a challenge, and I learned a lot my first year. I stayed there for three years, and then I moved to Chicago with my current fiancé. I worked at three different schools for maternity leave positions before I came to Peterson.
It's really cool to see the progression from when a student starts in beginning band to where they end up in 8th grade as musicians. Learning to play an instrument is a long term investment for the student and me, and we get to see their progress unfold before our eyes. Playing a song for someone is as authentic as anything."
Lloy Johnston
"I was born in Buffalo, New York, and then we moved to West Hartford, Connecticut. I was greatly impacted by my parents, as my mom was a teacher and my dad directed social services for youth.
I double majored in psychology and educational studies at Knox College, and I stayed for an extra year to coach their woman's soccer team. After graduating from Knox, I moved to Chicago. I went to graduate school, worked for Planned Parenthood, and then moved with my husband Mark to Ecuador for a year and a half so that he was able to do research for his PhD. While there, I took up Taekwondo and eventually became the national champion in Ecuador. This helped my realize that I wanted to be a personal trainer, and I took a job at New City YMCA. After my daughter was born, I started my own business and have had my own business ever since.
I wanted my kids to attend the neighborhood school. After they started at Peterson, I contacted Karla Holcolmb and asked how I could be a part of the Peterson community. I went to my first PTA meeting, and I eventually became the membership leader. For many parents, the PTA is your first entry into feeling like you have a community here.
I am currently the LSC Chair, and the LSC is a thrill to be on. You get to see individuals from all parts of our school and community with the same goal, but driven by different life experiences and viewpoints. Ultimately, my family is my most important thing. If a decision will diminish my connection to my most important thing, I let it go. My family spends a lot of time at Peterson. so by association, Peterson is among one of my most important things, which helps me make time and space for it."
Claire Kinzer
"I was born and raised with my twin brother and younger brother in Port Washington, Wisconsin. Growing up, my passion was sports. I did gymnastics my whole life, and I also did diving in high school, even going to the state competition. I loved my time doing gymnastics and other sports, but it was time to move on when I went off to college. To continue being active, I do kickboxing now.
I didn't know I wanted to be teacher until I went to college in Oshkosh, WI. I got an after-school job as a tutor in an elementary school, and I loved it so much I instantly changed my major to education. I continued to work there throughout the next four years of college. Then a friend of mine recommended I go into the Diverse Learning program at Oshkosh, and it was the right choice. For me it meant I'd be prepared to properly help all students.
After college, I really wanted to move to a big city, and Chicago is definitely a big city! I love Chicago! I grew up in a small town and the difference is that there's always something to do, and there's never a dull moment in Chicago. Luckily, I got the job at Peterson, and I love it! I feel very lucky that it's my first school, and I work with some incredible people. There's so much to teaching that I didn't expect, and there's always something to learn. I really appreciate the community that Peterson has and the support that everyone has given me.
Being my first summer in Chicago, I'm really looking forward to all the festivals as well as traveling with my family!"
Jenna Brandon
"I grew up in Rogers Park until kindergarten, and then we moved to Arlington Heights.
I was in dance my entire life,
doing ballet, tap, and jazz all
the way through college. I was very quiet as a child, and dance was a way to express myself. I still take dance classes, mostly hip-hop and modern classes.
I'm also a big foodie. I grew up around food. My mom managed a bakery when I was younger, and I would go to work with her in the summer at 4:30am. My dad is a chef and my mom is a restauranteur.
Growing up, I debated between being a doctor and a special education teacher. My passion for special education came from my little brother Mitchell, who has Down Syndrome. He had a lot surgeries when he was really young, and I became very protective of him when we were growing up. He didn't speak for a very long time, so when I was six or seven, I picked up a sign language book and started teaching it to him. I wanted him to advocate for himself. Right now, he is doing great. He's going to the Special Olympics State Championship for weight lifting, and he just finished playing the Scarecrow in an adult production of the Wizard of Oz.
I ultimately decided to go into Special Education, and I made the right choice. I loved the program at Illinois State University and it reaffirmed my decision.
I started working at Little Village High School, and then the elementary school down the street, Zapata. I taught at Zapata for five years and loved the community relationships, but it was time for a change. I was really looking for a school that was about inclusion and diversity, and Peterson valued both immensely. It's so good to see kids at a young age be with peers who are different than them."
Kristi Kommanivanh
"I was born in Vientiane, Laos, and my family came over to the United States when I was seven. The majority of my family was here already, so we moved here to be with them.
The hardest part of moving here was not speaking the language, but the school I attended had a bilingual program for Laotian students. It was also difficult to get used to the cultural differences. In Laos, all of the bathrooms are unisex, so when I was new, I walked into the boys bathroom to the surprise of the boy who was in there. He kindly showed me where the girls' bathroom was.
Growing up, I wanted to be a physical therapist, but I also really wanted to do something that let me travel. After high school I went to Lake Forest College and got my degree in Economics and International Relations.
I worked for a couple banks in Chicago, but then my husband and I moved to Texas. I thought it was a good opportunity for a career change. I decided to go back to school and get my degree in nursing. I did a year of nursing in Texas before moving back to Chicago in 2011.
While I enjoyed helping people financially when I was working in banks, it just wasn't fulfilling to me. Nursing can be mentally and physically exhausting, but when I start to see someone get better after interacting with them for 8 to 10 hours a day, it's very rewarding.
I love working with kids! I did use to work on the pediatric floor at Swedish Hospital and really enjoyed it, so I applied for a nursing position and got placed at Peterson. I really enjoy being here, and I am happy to work 5 days a week at Peterson."
Jasmine Young
"I was born in the Philippines and my parents brought me to the United States when I was two. They wanted a better life for us. I grew up in Albany Park and went to Haugan Elementary and then Lane Tech.

I started off studying marine biology at Hawai'i Pacific University, but then I changed my major to psychology. I moved back to Chicago and went tocNortheastern Illinois to finish my degree in psychology with the hope of eventually getting my doctorate. I realized, though, that psychology was not for me. Knowing that I wanted to work with kids, I eventually settled on Early Childhood Education and worked in daycare at Northeastern after I graduated.

After working at the daycare for a couple of years, I decided to go to culinary school. I have always loved cooking! Growing up, you either cooked or cleaned, and I hated cleaning. I thought I could work at a restaurant and eventually open my own place. I then actually worked in a restaurant for 16 hour days, 6 days aweek and there was no letup. I did finish my culinary degree, but then went back to the daycare system as their cook, and the workday was a regular Monday through Friday.

My kids started at Peterson when my oldest was in kindergarten. When we toured Peterson as parents, we walked in, and it felt welcoming. We didn't feel that at other schools. We also really appreciated that the seventh graders gave us the tour, and they knew the answer to all of our questions. Fortunately, a paraprofessional position then opened up at the school.

I started working with fifth grade and was terrified. After working with the fifth grade team, I became inspired to pursue my teaching degree. I was always an active part of their classroom, and it showed me that I could be a teacher too. Now, I'm going back to school to get my Masters in Teaching. I also currently cater on the side for parties. I started my own company and do cooking classes for kids. I go to parties and classes at daycares, and this lets me work with kids and cook."
Ari Nussbaum
"I was born and raised in West Rogers Park. I went to a private parochial school in Skokie for elementary and high school. While I had both positive and negative experiences with teachers, I always remember the teachers that made extra time for me and made those connections. That's what I remember most now as teacher.
Despite my mom being a teacher, I definitely did not want to be a teacher while growing up. All I had on my mind was to make money, and I went to Northeastern for business. However, I then got engaged to my wife, and she made a good point. Why was I going to business school when I've been with kids my whole life? I've been a camp counselor, youth group leader, the oldest of five, and I loved working with kids. Once I started taking classes in education, I realized how much I enjoyed it.
I got placed at Peterson for student teaching, specifically fifth grade, including Ms. Almer and Ms. Bramley. While working with them, I realized that I would be successful as a teacher due to everything that they taught me. At the end of that year, Ms. Bramley went on maternity leave, and I took over her classroom.
At times, teaching can be grueling since there are so many diff erent demands in education, but when I see the kids that want to come talk to me on their own time, for school or personal reasons, it's a reminder of why I love teaching. Yes, they'll learn multiplication and how to do a science fair project, but the relationships that we're building to help these kids grow up and make good choices is so rewarding!
I couldn't do my job without the help and guidance of certain people in my life. I call my mom every day for tips and advice. I also couldn't do it without my team: Ms. Almer, Ms. Bramley, Ms. Ahmed, Ms. Ortez, and Mr. Bochencek. We talk as professionals and as friends, and you need that support for each other as well as the kids."
Yalil Nieves
"I was born in Panama, and my family moved to Chicago when I was twelve years old.
hen my family got to Chicago, I was enrolled in sixth grade at the neighborhood elementary school. I was then put into the bilingual program. After two years of bilingual education, my teacher recommended that I transfer out of the bilingual program so that I could practice more English and have a better chance of going to Lane Tech. Through hard work and with the help of my teachers and my mother, I graduated valedictorian and went to Lane Tech.
I initially went to Wright College, but once my family became residents, I started going to Northeastern to get a degree in education. I wanted to provide students with the education that my teachers gave me. I wanted to become a Spanish teacher, and I initially started working with adults at Daley Community College, teaching ESL.
In the process of trying to become a U.S. citizen, I realized there was so much I didn't know about the country that gave me so many opportunities. I felt that to really be a part of the country I needed to understand its history. I decided to go to Loyola to get a masters in history, and it made me a stronger educator overall.
I came to CPS in 2011 and taught history at Wells High School. I eventually became the co- chair of the history program, where my focus had been to identify the right support to help children thrive as well as develop teacher capacity.
While at Wells, I applied for the New Leaders for New Schools Aspiring Principals Program, and I came to Peterson as the Resident Principal. Peterson has such a strong social and emotional component, I instantly wanted to be a part of what educators and the community were doing here. Social and emotional learning is essential in a child's development, and I knew I was at the right place. I am excited to continue to work with kids coming from other countries and who need that additional support and connection to succeed."
Olivia Kirk
I studied psychology at Illinois State University (ISU). While I was studying at ISU, I had an opportunity to do a practicum experience as a sophomore at a local autism clinic learning about Applied Behavior Analysis, and working with kids with autism. I worked in the clinic until I was a senior and did my whole senior thesis about my experience. After that experience, I really wanted to pursue ABA therapy outside of undergraduate studies. However, I was also interested in school psychology. After ISU, I worked for a year at the Center for Autism and Related Disorders where I did behavior therapy as a full time job. Afterwards, I decided to go to graduate school at the University of Arizona.

My first full year as a psychologist was with a special education cooperative in DuPage County called SASED. I left SASED to go Los Angeles, but it didn't work out as I had hoped, and I decided to return home. I knew I needed to move closer to my friends, and I hadn't given Chicago a shot yet. It's always been a goal of mine to work in CPS since I knew I wanted to be a school psychologist.
I'm currently covering for a psychologist on leave, but I'm really hoping I can keep this case load. Peterson is a really positive environment! The amount of supports that are available for mental health are amazing which is not very common. There's a variety of social skills groups targeting different needs on a weekly basis. The multi-tiered system of supports is top notch in my opinion, and this is the type of environment where I want to collaborate with other educators and families as a psychologist!
Kiran Ionita
"I was born in Pakistan, and my parents brought me and my sister to the United States when I was six months old. They left Pakistan because they wanted a better life for us. From Pakistan, we moved straight to Glen Ellen. My parents didn't speak any English, but there was a supportive community that helped them get a job at a factory.
I struggled with English, and I remember my ESL teacher pulling out flash cards to help me. I didn't speak English fluently until about 4th grade. I also really struggled to find my identity. I was bullied a lot in school. My mom would make me a curry sandwich for lunch, and the kids around me would make fun of me until I cried. I was embarrassed that my name was Kiran, since it definitely stood out from the crowd. On top of that, we were illegal immigrants, and we came to the country with an alias name. If my father thought there was a possibility of getting found out, we would move right away and go to a different school.
I went to community college and then to Loyola University. I was going to go into finance and realized it wasn't for me. I was sitting in the courtyard at Loyola and remembered a moment with my ESL teacher. She had that sense of caring about me, and she was the first person that held my hand and walked me to class. It was a feeling I hadn't ever had, and I know she was just doing her job, but her job changed my life. This experience led me to seek a degree in education.
Prior to Peterson, I taught in Pilsen. I loved the school and the community, but I noticed I was having trouble speaking my native language of Urdu. I wasn't speaking it at my old school. I made a very hard decision to leave, but it was my opportunity to work with families on another level that I couldn't do previously, and I look forward to it!'
Michael Golub
"I was born in Chicago but raised in Mount Prospect with my two older sisters. Growing up, I always knew that I wanted to be an architect.
In high school, I ran cross country and track and was also on the cross country team in college. I started running marathons a lot after college but got injured and took some time off. After high school, I went to Monmouth College, a small liberal arts school with only 500 students--my high school had 3,000. Since I was debating if I wanted to go into advertising and be a copywriter, I decided to get a degree in business administration.
While pursuing my degree, I also drove for my dad's limousine company, did demo construction, and worked at the Chicago Mercantile Exchange as a pit clerk, which led me to become a trader. One day, a colleague of mine who knew I was a runner, asked if I was interested in coaching.
I coached three seasons of track starting in 2004. I ended up becoming conference director and really loved it. I then decided to quit my job as a broker and went back to school at National-Louis University to pursue my degree in education. I student taught in a kindergarten class and have loved it ever since!
I didn't have the best experience at my first school. Soon after I arrived, I realized that the administration wasn't leading with the interest of the students and community in mind. Since I knew I could do a better job, I was motivated to go back to school and received a masters degree in School Leadership.
Since I didn't want to return to my previous school's hostile environment, I decided to take a position at Peterson where I worked as the bilingual coordinator, which was challenging at first since I hadn't worked with any grade other than kindergarten. We have students at Peterson that come from very difficult backgrounds, and I can't fathom what they've been through. I had a student who just wanted to stay after school since the building was air conditioned, unlike where he came from. In his home country, he was also forced to run around the school building until he was sick with exhaustion. Meeting these children has helped me empathize with people and the circumstances of where they come from.
In kindergarten, students do not understand social constructs, which makes it a free and open environment where we're all equal. I read a story about parents' jobs, and it mentioned people having two moms or two dads, and everyone was fine with it.
Schools tend to be very top down, so when Ms. Kane came back to Peterson, asked the staff about what was going well and what needed improvement, and then worked with us to implement those improvements it felt like a tremendous team effort which gave teachers a great deal of voice. This helped to solidify that kindergarten at Peterson is the place for me."
Maria Carmen Mazin
"I was born in Guanajuato, Mexico and lived there until I was thirteen. My mom had just passed away and my dad, as well as some of my siblings, were living in Chicago trying to support us from there. The brothers that were still with me in Mexico acted as father figures for the time being, and I can't be more thankful to them. After my mom's passing, we all reunited in Chicago to do our best to establish a better life and pursue the American dream.
It was hard coming to Chicago, and not knowing the English language was very difficult. I only knew how to write, read, and speak Spanish. I started going to Foreman High School where it was very much a "sink or swim" environment. Thankfully, I had an awesome teacher, Ms. Hernandez, who was my ESL teacher. She was encouraging and patient with all of the ESL students, and she definitely inspired me to become a teacher later in life. I knew the only way to open doors for my future was to get good grades, so I did everything I needed to in order to focus on my academics. I ended up getting straight A's and learned English in the process.
Before college, I worked on getting my citizenship. It was a great feeling to finally be a citizen. Citizenship meant that I was able to start a new life without being afraid. I could control my future without fear. My goal was to get a higher education and become somebody.
I wanted to become a doctor, so I went to Northeastern University and graduated with a Bachelors Degree in Biology and Chemistry. I realized soon after that becoming a doctor wasn't my calling. I wasn't as strong as I believed I was when it came to having someone's life in my hands, and I also wasn't fond of blood! I then went to Colombia College and got a Masters Degree in Education. I do believe that becoming a teacher was a natural transition for me. We have these kids lives in our hands and they'll only be in first grade one time, so I know I need to do a great job for them.
My first teaching job was at Travis Elementary in the Back of the Yards. I taught there for four years and have been teaching at Peterson for twelve years. Peterson is awesome since you get to hear all of the different languages and see people from all over the world interact with one another.
I see students facing the same struggles that I did in school, so I do my best to encourage them and reiterate that everything is going to be okay. With the right approach to each of the students, I know that they will make it. Soon enough they'll be changing the lives of others!
The most rewarding part of my day is getting hugs from my students. They're showing how much they care about you and love you. Even after they graduate my class, I sometimes get hugs from middle-school students that remember me. It's so rewarding to me knowing that I was able to make a difference in their lives!"
Sara Skaggs
"I was born in Hagerstown, MD, but we moved to Vernon Hills, IL, when I was four years old after my dad was transferred to a different position.
My aunt and uncle were teachers, as were my grandfather and step grandmother, so teaching has always been in the back of my mind. I didn't always want to be a teacher though. When I was in the 6th grade the Titanic was found, and I thought it was so amazing that it motivated me to want to be an oceanographer. I then realized I didn't want to go to college on the coast which ended that dream. I also wanted to be a pilot, but was misinformed that I had to have 20/20 vision and, as a result, didn't pursue it.
After going to Libertyville High School, I went to Purdue University where I began pursuing my teaching degree. After the first semester I decided to change degrees to pursue a career as a Child Life Specialist, which is someone who works in a hospital and teaches children about the surgery that they're about to have as well as the different instruments they might see. By my Junior year of college, I had developed Compartment Syndrome, which created difficulties with my legs. This required me to go to the hospital regularly which inadvertently made me realized I couldn't work there. I ended up majoring in Youth, Adult, and Family Development with a specialization in Child Health.
After college, I worked for Big Brothers and Big Sisters participating in programs that bussed kids to different schools to act as mentors for other kids. I really enjoyed helping the children, but by then I new that I really wanted to be a teacher instead. I decided to go back to school and went to DePaul to get my Masters in Teacher.
I learned quickly that teaching is hard. I worked at a few different schools before I decided I wanted to be closer to home and be at school with a culturally diverse population. I subbed at Peterson for Mr. Brady and then was offered a position here. I taught 6th and 7th grade math, then 4th grade, and now 3rd grade for the past 5 years.
I love the teams at Peterson, the adults treat each other so nicely. I also found the diversity I was looking for. There are cultures at Peterson that I hadn't previously been exposed to and I truly appreciate that, as well as the intercultural exposure that students have with each other. We all get to learn about similarities and differences, and how we all fit together. I had my students watch the Olympics so they could see how people from different countries can live amongst one another.
I'm excited about training for my third marathon. I never thought this was something I could do, but when my dad had a really bad cycling accident, which prevented him from being active and doing the things he loved, I was motivated to take advantage of my ability to be active. Ms. Barnes and I initially joined a "Couch to 5k" running program which has turned me into a marathon runner!"
Alex Byard
"I was born in Jamaica and was adopted by my mom who raised me in San Francisco until I was ten. We then came to Chicago after my mom got a new job at NEIU. I grew up on Foster and Kimball and went to Hannah G. Solomon Elementary and then on to Lane Tech High School. My brother, who is from Africa, and I, actually still keep in contact with our birth families; surprisingly both of them live on the west side of Chicago! I now have two more younger brothers and a younger sister, and we see each other for family events and holidays.
Growing up, I always wanted to be a police office or fire fighter. As I got older, I leaned more towards the fire fighter role. I then did a two year program in high school called CPFTA which is a program where they put you in the police academy and fire fighter academy for a semester each. It was a great experience that took a lot of dedication, and I'm proud to have graduated from it!
I wanted a mental break so I took a year off after high school. I had a learning disability, and school hasn't always been my strong suit. I have issues with short term memory. For instance, I can learn something in math, but the next day I'll forget how to do it--which would become an even bigger struggle during tests.
After my year off I went to NEIU. I quickly learned that this was a mistake since my mom always seemed to know when I was late for class! I then went to Malcolm X to get take general education classes and then applied to Northwestern and got a scholarship for art. I'm now majoring in business and minoring in photography and art history.
I've been into all types of art from photography and music to painting. I've even helped with some of the photography for the Hate Has No Home here campaign. Having struggled academically, art has given me something to be proud of.
I've been taking a lot of summer classes, and my goal is to graduate next year at the age of 21. My next step will be to go to Culinary School at the Art Institute of Chicago. I grew up with a lot of independence since my family and I had schedules that didn't coordinate well. I had to learn to cook for myself early on and not just live off of peanut butter sandwiches. I would watch cooking shows and make those meals at home. I want to work in a restaurant to build more skills and eventually open up my own food truck serving Jamaican-style food. I'm pursuing the business degree so I can manage everything myself.
After a month at Peterson, I have to say I really like it here! The students are very aware of how society works and have talked to me about the troubles they face. I had a student relate to me about not having a dad, and he now knows he's not alone and that he can still be successful in life."
Megan Trinter
"This is my 3rd year as PTA President. I'm also on the Beer for Books planning committee, and I am also the designated Grade Level Parent for the 8th grade. I have 4 kids at Peterson.
I was born and raised in Columbus, Ohio, where I lived until I left for college. I wanted to go to a big school outside of Ohio, so I decided on Penn State. At Penn State I began studying to be an architect--which I've wanted to do my entire life. As a little girl I would draw house plans and also visit model homes with my parents just to see how they were laid out. Doing activities with graph paper and pens were, and are, some of my favorite hobbies. When I had extra time, I would travel to a different high school than mine, and take a Computer Aided Drafting class.
However, six weeks into school at Penn State, I realized architecture wasn't what I wanted to do. Instead, I decided to get a degree in Human Development and Family Studies. At the end of my junior year, I was taking a class in Women's Studies and the girl next to me said she was in school to be a midwife. After that conversation, I decided I was going to be midwife. In my next class, another student told me that I should actually look into being a doula. A doula provides non-clinical care for laboring women, whereas a midwife is someone who is trained to care for women during their child bearing years. I currently work as both a doula and midwife. As part of my work I go to a lot of home births as an assistant to a nurse midwife. All of my doula work is in hospitals.
After college, I moved to Chicago with my husband. He currently teaches at Von Steuben, which is how we learned about Peterson. The counselors at Von talked very highly of Peterson students, saying that they send smart, thoughtful kids their way.
I remember going to a PTA meeting and not knowing anyone, which inspired me to be a friendly face. There have been so many ways that Peterson has grown as a school since we got here, and yet it remains accessible to everyone, which I hope it will continue to be in the future. I want parents to know how much they can be a part of their child's school and the rewards that come with participating.
I want Peterson to be a school beyond the regular hours. I want the children to have memories of walking through the halls for fun events and being able to share that with their parents. The best part of Peterson is walking through halls and being greeted with smiling faces. There are teachers and staff here that have never had my kids, but they're still so welcoming and pleasant."
Denia Ortez
"I grew up in the Albany Park area and went to Patrick Henry and then Thurgood Marshall Elementary. As a child, my mom always wanted me to stay active, so, in addition to ice skating lessons, she signed me up for a summer camp at six years old. When I was too old to attend the camp, I started working as a camp counselor there. I then went to high school at Lane Tech and continued working with children in their Best Buddies program.
In high school, my literature teacher told me that I had a very animated reading voice which kept listeners engaged. She said I should be a reading or kindergarten teacher, which also played a role in my wanting to work with children.
I was awarded a scholarship to attend Indiana State University where I focused on social work. After a few classes I realized that it wasn't for me, but I still knew that I wanted to work with children. My experiences with my autistic cousin inspired me to take a Special Education 101 class, which I absolutely loved! After a year and half at ISU, I then went to Northeastern Illinois University where I graduated with a degree in Special Education.
After graduating from Northeastern I had my first interview at Peterson. I love Peterson! I'm super blessed to be at this school; everyone leaves their door open for guidance. As a first year teacher there are so many opportunities to further my teaching abilities. The children are awesome, and I wake up every day excited to see them.
I've learned that teaching is a never ending job. I keep thinking about what's next and what I can I do better. I am always asking myself how I can support kids more? I feel like all I do on weekends is talk about my kids, they're on my mind all the time."
"I grew up in the Albany Park area and went to Patrick Henry and then Thurgood Marshall Elementary. As a child, my mom always wanted me to stay active, so, in addition to ice skating lessons, she signed me up for a summer camp at six years old. When I was too old to attend the camp, I started working as a camp counselor there. I then went to high school at Lane Tech and continued working with children in their Best Buddies program.
In high school, my literature teacher told me that I had a very animated reading voice which kept listeners engaged. She said I should be a reading or kindergarten teacher, which also played a role in my wanting to work with children.
I was awarded a scholarship to attend Indiana State University where I focused on social work. After a few classes I realized that it wasn't for me, but I still knew that I wanted to work with children. My experiences with my cousin, who has autism, inspired me to take a Special Education 101 class, which I absolutely loved! After a year and half at ISU, I then went to Northeastern Illinois University where I graduated with a degree in Special Education.
After graduating from Northeastern I had my first interview at Peterson. I love Peterson! I'm super blessed to be at this school; everyone leaves their door open for guidance. As a first year teacher there are so many opportunities to further my teaching abilities. The children are awesome, and I wake up every day excited to see them.
I've learned that teaching is a never ending job. I keep thinking about what's next and what I can I do better. I am always asking myself how I can support kids more? I feel like all I do on weekends is talk about my kids, they're on my mind all the time."
Sarah Lammie
"I was born and raised in McKinley Park on the South Side of Chicago. I went to elementary school in Bridgeport, Mark Sheridan Magnet School, and then went on to Whitney Young High School.
Growing up, I wanted to be a lawyer like my dad, but by second grade I knew I wanted to teach. I have many teachers and classroom aides in my family and I had many wonderful teachers throughout my elementary and high school career who inspired me to pursue a future in education.
In fourth grade I had a gloriously nerdy teacher who took us on many science, history, and field trips. In high school, my drama teacher helped me to develop the confidence to know that I could teach. All of their classrooms were so different, but they all had an overwhelming passion for education which made learning an enjoyable adventure.
At Knox College, I majored in elementary education and minored in theater. While there, I completed a directing project and was invited to direct and teach drama classes at Whitney Young High School.
I decided not to go into teaching right out of college and worked as a secretary for Ann Lurie, of Lurie Children's Hospital and taught dance classes after work. Teaching dance classes made me realize how much I wanted to get back into a classroom, and so I began my career as an elementary school teacher.
After teaching at four different elementary schools, I finally found my way to Peterson. I love Peterson partly because it's very much like the schools I went to when I was young. It's an incredibly diverse school with children from all walks of life. When students are able to thrive in a classroom with others who have different opinions, different backgrounds and different beliefs, it says a lot about the potential future of our country.
Dance has always been a huge part of my life--I've been dancing for twenty-eight years! I began assisting in dance class when I was thirteen and then starting teaching when I was sixteen, and have been teaching ever since. Currently I'm teaching classes with the instructor who taught me to dance!
I also started working as a volunteer at the Field Museum nine years ago, and now I work with their Summer Camp, Fall Teen, and Fall Docent programs. It's an awesome experience to work with scientists at the museum. Through this partnership we were able to bring an insect scientist into our classroom to share some of his tarantulas and millipedes."
Local School Council
Marti Hindaileh - Community Representative
As a former parent, LSC member, and staff member, I am a firm supporter of the Peterson community. I want all students to know they are supported by all.
Naseem Azizuddin - Parent Representative
I joined the LSC to serve the community and represent the parents who cannot voice their thoughts out of their homes. I also love the diversity in our community which can be seen here.
Chuck Deters - Staff Representative
I have been a staff member at Peterson since 2010, and have had the pleasure to see Peterson grow academically and collectively. As the newest member of the LSC, I'm excited to be a part of the continual growth and inclusion.
Leslie Combs - Community Representative
I was excited to join the LSC because good neighborhood schools are essential to the strength of communities and our education system, and community and parent involvement is an important factor in the success of a school. Peterson benefits from committed parents, teachers, administrators and community members who work hard to create a welcoming, inclusive and positive experience for students.
Karla Holcomb - Parent Representative
I'm a parent of a 7th grader and two other Peterson graduates. I joined the LSC because I wanted to know more about what was happening at Peterson and to help make it a better place. Peterson has a fairly unique population within CPS and it's been an honor to see all the ways in which staff and students have made it the best neighborhood school in Chicago!
Lloy Johnston - Parent Representative
I am a parent of three children. Two are currently at Peterson, and one alumni. I have been an active volunteer at Peterson for seven years. Currently, I volunteer as the LSC Chairperson, help out in classrooms, and assist with PTA events. I joined the LSC because I believe strong and bright individuals are supported by strong families. And, I believe families are supported by strong communities. Peterson is an important part of my family's community; therefore, I am thrilled to support Peterson and help to make it stronger.
Fady Sharshar - Parent Representative
I am a father of 3 children; 2 are Peterson Alumni and 1 is currently a student. My wife Lana and I are both active volunteers at Peterson. I have been a volunteer for the Local School Council for 4 years. I joined the LSC to support the good work that Peterson is doing for the children in our community.
Kim Schiller - Parent Representative
I am the proud parent of current, (Tobin, 7th) and former (Lena, 9th) Peterson students. My husband and I both attended Peterson School for some of our elementary school. I wanted to be a part of the LSC so that I had an opportunity to give to Peterson what it gave to me, a place to learn, rich curriculum, teachers who deeply care for students and respect each other. Peterson is a community and I am proud to serve the community in this way. Thank you to the community for your trust.
Aaron Olson - Parent Representative
I'm the father of Grace who is in the sixth grade at Peterson. I was born in the North Park neighborhood and have lived here for most of the last twenty-five years. I joined the LSC to support our fantastic staff and teachers and to do everything I can to make sure we maintain our focus on providing all kids with a quality education and strong community.
Tom Ruby - Teacher Representative
I'm a returning member of the LSC and I enjoy the opportunity to engage in all aspects of our learning community. It's fun to see through the eyes of different aspects of our Peterson family. I love the challenge of finding innovative ways to help our students give rise to their efforts of becoming college graduates, community leaders and cultural ambassadors.
Brian Bochenek - Teacher Representative
I had never seen myself involved in local government prior to joining the extraordinary team at Peterson. The daunting tasks facing our city have always seemed so overwhelming; I felt my voice would never be able to affect change outside of the classroom. Once I began teaching, it became quickly apparent that the collective efforts of our learning community could extend into the our neighborhoods as well. As a lifelong learner, the enthusiasm for strengthening our community and the opportunity to collaborate with a forward thinking group of individuals was too much to pass by. I'm incredibly thankful for the opportunity to be a part of this motivated group of individuals dedicated to Peterson.
Catherine Korda
"I was born and raised in Springfield, IL. My dad was a refugee from Hungary and knowing what he had to go through has motivated me to make sure immigrants and refugees are treated well.
Along with my dad's history, my experience in college at Carlton had a lasting impact. I took a class called America's Children: From Poverty to Privilege, which brought about a lot of meaningful conversation. I also started tutoring adults that didn't know how to read, which helped me understand the impact reading has on being successful in our society.
We moved into the neighborhood in 2004, and we had heard that Peterson was a good school from local parents. When the addition was put on, we toured the school with our then baby son. I now have two children at Peterson, a 1st and 4th grader, and my husband is a Chicago Public Schools teacher at Westinghouse High School.
I am a social worker by training and I currently teach Introduction to Child Advocacy Studies as well as Women and Gender Studies at Northeastern Illinois University. As well as teaching, I am the President of Friends of Peterson (FoP), which is the non-profit organization that raises funds for the school. I'm also the chair for the Parent Advisory Counsel (PAC) which educates and advocates for parents to be equal partners in their child's education. I also volunteer in my daughter's classroom every week as well as being a first grade parent representative.
Parents can be involved at Peterson in a variety of ways - from fundraising to volunteering in a classroom, to helping in the office, to assisting at lunch. It impresses me how much expertise and experience there is amongst our parents, and sometimes it's just figuring out how to best utilize that.
My proudest moments of what can happen when the community bands together were getting the stop sign on Kimball and Catalpa as well as the "Hate Has No Home Here" campaign. After all of the negative speech had come out last year, the community was trying to find ways to counteract that. A couple of Peterson kids came up with the phrase and we got it translated into a few different languages, with the intention of it just being in the community. It then went "viral" when someone posted it on Pantsuit Nation. It's in almost every state and about ten countries! I'm also really proud of the amount of money FoP has raised, more than a quarter of a million dollars!"
Catherine Jarvis
"The oldest of three, I was born and raised in the Albany Park area of Chicago. I went to St. John's Lutheran Elementary School and then on to North Side College Prep High School.
Growing up, I wanted to be a veterinarian. My mom and I have always had a great love for animals--so my siblings and I could basically get any pet we wanted! Having so many pets taught me how to be responsible from an early age. I took great pride in caring for my animals. On the other hand, my long-time dream of becoming a veterinarian vanished as soon as I realized how much I didn't like seeing blood.
In elementary school, my 7th grade English teacher had a significant impact on my life. I remember when she taught A Murder on the Orient Express and how excited I got about it. It was the first time we really got into a novel and it drove my passion for reading and writing. She was also a really caring person, and if I ever needed help outside of school, she was always available.
After high school I went to Northeastern not knowing what I wanted to do. I had an advisor that helped me out by suggesting I take a class geared towards teachers. I then found out how much I liked it!
My first teaching job was a maternity leave position at Sauganash Elementary. Once that teacher returned I needed to find a new school. One of my colleagues suggested Peterson, and it was clearly a great choice. I love how much Peterson celebrates diversity every day. We also don't focus too heavily on test scores, but instead on the health and well being of the whole student.
I've learned a lot in the past two years. My favorite part of teaching has been getting to know the students as people--especially in third grade when their personalities are really starting to emerge. My advice for new teachers is to accept that every day is not going to be perfect. Also, enjoy your time with the kids as I'm realizing how much I miss some of my students that I had last year. It's been hard to manage all of the different aspects of teaching, especially all of the planning that goes on behind the scenes--I would certainly advise new teachers to buy a planner! Teaching is exhausting, but it's completely offset by how fulfilling it is. I have friends that work downtown and might get paid very well, but they don't particularly like their jobs very much, while I love mine!
Rob Reynolds
"I am from the northwest suburbs of Chicago, the second youngest of five. I went to public school up through high school and then went to Drake University in Des Moines, Iowa, where I studied economics. I thought I would go into business, but eventually changed my mind.
While working as a resident assistant in a residence hall I decided to pursue a degree in Student Personnel and to work at a college on student life. I had made the decision to attend the University of Michigan to pursue my master's degree, until the Peace Corps came on campus when I was a senior and recruited me. I was ecstatic about doing it!
I was accepted by June and was offered a country by July. I was sent to Zaire (currently the Democratic Republic of the Congo) where I taught high school math and physics, in French, as well as physical education and a class of English. After being in Zaire for two years, I decided to stay longer. The Peace Corps offered me a position training new volunteers which I accepted. I decided to learn Lingala so I wouldn't be seen as a French colonialist, and also to immerse myself more into the culture. My favorite phrase is, "Moto no moto abongisa"which means "everyone do their personal best." Our region shut down due to local conflicts, so, after four years, I came back to Chicago.
When I returned, I was hired by the Department of Housing and Urban Development (HUD) where I worked with communities on housing rehab, fixing streets, and arranging for daycare and healthcare services.
With help from a contact at the Peace Corps, I went to DePaul University to get my Masters in Teaching while working at HUD. I taught around the district for a few years, but things weren't going well so my wife suggested that I look into Peterson. I was hired right away as a middle school math teacher! After seven years, I left to be a math and science coach for CPS, which I did for the next four years. I still feel that coaching is one of the best ways we can help educators improve their craft. I'm hopeful that CPS will eventually offer coaching positions again.
After my coaching work, I was fortunate that Peterson welcomed me back! While working here I also was able travel to Finland for 6 months on a Fulbright scholarship, where I spent time observing and interviewing teachers, principals, and students. It was a great experience! After the experience I came back to Peterson and have been teaching 7th grade math ever since. Peterson is truly a top-class neighborhood school, which should really be replicated throughout the District."
Christina Rabaut
"I am from a small town in northern California. Growing up, I didn't know exactly what I wanted to do other than traveling and meeting new people.
I attended the University of California in Santa Cruz where I studied linguistics, Spanish, Italian, and French (but I only speak Spanish fluently). While in college, my plan was to travel the world and teach; however, things changed when my friend said she was moving to Chicago. I had always really wanted to live in a city and decided to move with her. I only planned on staying for a year or two, but I ended up never leaving!
I didn't always want to be a teacher, but my experience working as volunteer tutor at the Albany Park Community Center for newcomers from the Dominican Republic made me think more seriously about it. After working as a volunteer, I decided to make the leap to teaching and went to DePaul to get my Masters degree.
Although teaching comes much more naturally now it certainly didn't always that way. When I began my teaching career I was extremely nervous about how I would manage a class of 25 kids!
What I enjoy most about Peterson is the amount of diversity we have here. It's very rewarding to see students navigating and celebrating their cultural differences in the classroom.
While I may not be traveling for my career, the traveling I have done has increased my empathy towards students who don't speak English. I feel I now have a better understanding of how arriving in a new country and not knowing the local language can be an incredibly overwhelming experience.
My traveling experiences have also helped me navigate challenging experiences in the classroom. I have learned to expect the unexpected and to work collaboratively with others to find solutions to difficult problems.
I'm really excited about having my first child in early February! I don't know what to expect except sleepless nights, but I'm excited nonetheless. I'm also excited to see how the students have grown while I'm out on my maternity leave."
Gina LeTempt
"I was born in North Carolina, but eventually moved to Wheaton, Illinois, where I grew up as the youngest of five siblings. Before moving to Wheaton we did a lot moving, which I actually saw as an adventure. My most memorable experience was living in Florida and getting to go to Disney World for the holidays!
Growing up, I wanted to be a lot things, but I always felt most comfortable during physical education class. It was the one place I knew I could be myself and I was good at it. Along with physical education, music has always been another passion of mine. I grew up playing the piano and singing in a choir. I still play the piano because I enjoy the challenge as well as the "get away time" it provides me.
As a dyslexic student I often needed help from others, but didn't always ask for the help I needed. This taught me an important lesson about self-advocating for the support I needed.
As a diverse learner I thought that my calling would be to teach other diverse learners, but in the end I decided that it just wasn't for me.
A friend of mine suggested that I become a P.E. teacher, and I just couldn't believe I hadn't thought of that yet! I had been coaching high school sports and summer camp sports since I was seventeen, so this really made sense! I decided to enroll at Northeastern to learn to be a P.E. teacher. I quickly found out that it was nothing like coaching, but I knew it was definitely the right choice for me. I knew I would enjoy teaching students how to be active, life-long learners. In the end, I was very proud that I graduated from Northeastern with a 3.9 GPA without the need for any accommodations.
Peterson offered me exactly what I wanted. I get to teach dance which mixes physical fitness and choreography. Students quickly learn that they don't have to be an amazing dancer in order to have a blast in my class! I enjoy teaching dance as it challenges kids to step outside their comfort zone. A culminating moment for me was seeing kids dancing at Unity Night--I was so proud to see all that they had accomplished."
Hiba Ahmed
"I was born in Rogers Park and then my family moved to Skokie when I was in the 5th grade. I'm the second oldest of four, and I'm excited that I'm about to be an aunt thanks to my older sister. Being a middle child, my role was to serve as mediator between siblings--which is a skill I've found very useful in helping students resolve conflicts!
I've always known that I wanted to be a mentor to younger individuals. Many of my peers were getting into teaching which also helped to motivate me. One hurdle that I faced was having enough money to pay for college; however, after a lot of hard work in school I was awarded a Golden Apple Scholarship!
I considered pursuing a double major in performance since my other passion is playing the violin, which I've been playing since I was eight. However, I felt that playing in a symphony would not be an experience I would enjoy and I didn't want the experience to take away the joy I feel in playing the violin.
I student taught at Mather after I graduated from Illinois State. While it was generally a positive experience, it led me to question what it was that I wanted from teaching. I decided to apply for a Fulbright Scholarship to see how the rest of world viewed teaching. I was awarded the scholarship and used it to travel around India for nine months. It was an incredibly eye-opening experience which made me realize the importance of teaching and learning.
The experiences I've had have also helped me realize the profound impact that we as educators can have on children's lives. In fact, I still remember my kindergarten teacher's lessons on tying shoes! It's important for me to remember that an important outcome of teaching is providing students the tools they need to complete tasks even when we're not around.
Having worked at other schools, I can say that the support I receive from colleagues and administration at Peterson is extraordinary. Everyone knows that we have a collective goal that extends well beyond the work we do in our classrooms.
Michael Coleman
"I was born and raised in Dublin, Ohio and stayed there throughout high school. My brother and I were both adopted, which we handled in different ways. He was a lot more curious about his biological parents, which brought with it a lot of difficult emotions. I didn't have the same curiosity and saw adoption as a positive experience in that I went to a family that loved me and had the means to take care of me. This experience with my family has helped me empathize as a person, and as a school counselor, with others who may not be see the world the same way I do.
After high school I went to Miami University where I got my bachelors degree in Psychology. It's important to note that this is not Miami, Florida, but Miami of Ohio--which is even older than the state of Florida!
As a kid, I knew I wanted a job where I interacted with people. To me it seemed like a job as a bank teller would be ideal since there's a lot of interpersonal interaction and you get to keep some of the money that you give to customers—at least that's what I thought when I was six.
I initially didn't go to college for psychology, but instead took a programming class since I liked computers. I ended up finding it extremely challenging. I wrote a tic-tac-toe game, but my professor said it was the longest code they had ever seen for a game like this! I soon realized that programming wasn't the choice for me.
My love for tennis is really what got me into the education field. I've been a lifelong tennis player and have enjoyed sharing my passion for tennis with kids as a coach. After obtaining my Masters Degree in School Counseling at Ball State University in Muncie, Indiana, a local school district wanted to hire me as the high school tennis coach. I agreed to coach as long as I could work there as a guidance counselor, which I enjoyed very much.
I then moved to Chicago where I worked at Reavis Elementary for three years and then found Peterson. I enjoy how much we celebrate different cultures at Peterson. It exposes our students to different opinions and different backgrounds. I also love the strong sense of community here which I haven't seen at previous schools I've worked at."
Rachel Mendes
"I was born and raised in Jefferson Park where I went to Oriole Park elementary school. I graduated from Taft High School and graduated from Northeastern Illinois University. Northeastern is also where I met my friend Ms. Sanchez who would later introduce me to Peterson!
I started thinking about becoming a teacher when I was in middle school. My math teacher, Ms. Esposito, was very passionate about teaching students math. Her passion rubbed off on me and I began to think that I should go to school to learn how to teach math. My family is made up of teachers and police officers, which led to me volunteering in elementary classrooms throughout my years in high school. Over time, the volunteering made me realize I really wanted to be a teacher. I made sure to go back to Ms. Esposito to express how much she inspired me!
After college, I did my student teaching at Thorpe Elementary, where I worked as an interventionist for a year. I then went to Italy for the summer where I worked as a nanny for a family while they traveled around Europe. I loved it so much I started applying for teaching jobs and eventually a found kindergarten position at an international school.
After teaching in Italy for a year, I realized I missed home too much and decided to look for a position in Chicago. Fortunately, I was hired at Peterson within a week of getting back from Italy!
I really like Peterson. Everyone I come across is very kind and helpful to me. The support at Peterson is great and I always feel comfortable asking for help.
I'm really looking forward to my grandparents coming to Chicago from Puerto Rico. After the hurricane hit, my grandma decided she couldn't live there anymore. They came out of the storm in better shape than others, but they certainly don't want to endure an event like that again. I'm so excited to see them in the next couple weeks!"
Garrett McLinn
"I was born in St. Charles, but raised in Hoffman Estates. I went to Armstrong Elementary, Eisenhower Middle School, and then Hoffman Estates High School.
My passion growing up was playing sports.Throughout high school I played soccer, basketball, and baseball. However, it was teaching swim lessons at summer camp where I initially developed the passion to teach. My mom had then suggested that I should become a P.E. teacher. When I was a junior in high school, I went to a couple career fairs and decided then that I wanted to become physical education teacher.
I went to college for physical education and then got my health endorsement. I started as a teacher's assistant, and then started subbing in District 211 working with diverse learners. I learned a lot about how to help children that have different ways of communicating. I taught P.E. for 3 years and then came to Peterson. I love that everyone here works towards the same common goal of supporting kids.
In my spare time, you might say that I like to ride bikes. My aunt, who lives in Washington, once rode her bike across the entire country -which inspired me to do the same. It was really hard at the time, but afterwards I was able reflect on how awesome the experience was! I would definitely do it again. Maybe next time I'lltry cycling across Europe, or maybe even try cycling from Canada to Mexico."
Abby Zodo
"I was born in Lebanon, raised in Abu Dhabi and finished high school in Montreal. I then went to Virginia to do my undergrad in Interior Design.
For the next 15 years, I worked as an interior designer. I designed the original theater room for the Atlantis Hotel in the Caribbean. My pride and joy though is the Hampton Inn and Suites in Deer Park, I designed the entire interior of that building!
When the design company I was working for decided not to do interior design anymore, I decided I wanted to teach design in college. A friend made the suggestion that since I was already trilingual and understood a lot about different cultures I should pursue a degree in education and bilingual bicultural studies, I was apprehensive about working with kids as it wasn't what I had ever imagined doing, but I went for it!
I completed my student teaching at Peterson with Angie Taggart. I then transitioned to Sauganash (although my heart was still at Peterson). Thankfully I was offered a job here as a bilingual educator and the bilingual coordinator.
Living in different countries has given me a unique perspective that helps me to relate to parents who struggle to keep their cultural identity while also trying to assimilate. One way I try to help is to ask families to donate any books referencing their home culture. I love giving our students opportunities to learn about all the different cultures here at Peterson.
I'm now the 4th grade writing teacher and I love it even more! The transition has its challenges, but the kids have been so supportive. I tell them that they're helping me as much as I'm helping them, and their eyes light up when they see that adults need help sometimes too!"
Nydia Rodriguez
"I was born and raised in Melrose Park, but I moved into the city when I got married. I've been living in Chicago ever since. I'm already looking forward to celebrating my twenty-year wedding anniversary in Ireland!
I grew up wanting to teach kindergarten. My first experiences in kindergarten were very memorable. I transferred in mid-year, and I didn't know anyone. When I first arrived, all I did was cling to the teacher, Ms. Johannes. She put in a lot of effort to help me be comfortable. She found another girl in our class to partner me with, and we remained best friends through high school.
I graduated from West Leyden in Northlake, and then went to Loyola University in Chicago for Early Elementary education. I didn't get to finish getting my degree, but I'm looking into it again.
I've been a stay-at-home mom since I had my kids, but now they're old enough to handle themselves. My family was very supportive of me getting back into the workforce, but I'll admit my biggest hurdle has been "mommy guilt." On the bright side, my kids are pitching in a lot more!
I was really nervous about coming back to the workplace, but I really do enjoy learning, and I get to do that at all the CPS training sessions I attend. The drive to and from is never fun, but it feels good to know that I can keep learning!
The most amazing part of Peterson has been the all of the community involvement in the school. Everyone goes all out for the students!
My passion outside of Peterson is to bake, and opening my own bakery has always a goal of mine. I do event cakes and cupcakes, in all shapes and sizes. I've dedicated up to 90 hours to make one cake! My family knows to disappear from the kitchen when I have an order coming in."
James Morrissey
"I mostly grew up on the Northwest side of Chicago. My brother is a diverse learner, so we moved around frequently in order to find the best educational fit for him. I went to Our Lady of Victory Grammar School and then on to Norte Dame College Prep.
I always saw myself as owning my own business, so I decided to pursue a business degree at Saint Norbert in De Pere, Wisconsin. After college, I worked in sales, but I wasn't really happy, so I took a job with the Cook County Sheriffs' Department. I was later promoted to the rank of sergeant, which was a great experience that helped me to develop my leadership skills.
I also coached football while working as a police officer, which is when I began to see myself having a future in education. I wanted to be a teacher because I began to realize how important mentorship is for teenagers as they transition into adulthood.
Dan Defranza was a big role model for me. I played for him in high school and then coached with him. He had transitioned from being a stock trader to a teacher and with his guidance I began to see that a successful career change is possible. He saw how well I worked with young people and encouraged me to make the change as well.
I never envisioned myself teaching at an elementary school, but I love it. I've had so much fun working with first grade and it's actually helped me in my work with the eight graders. Teaching is teaching, whether it's a sport or a class, and the skills you pickup will translate to other scenarios.
I feel very lucky to be here at Peterson. There is a very strong structure in place to support new teachers, whether it's Teach Like a Champion or having a team I can get advice from. It's a great place to learn for everyone."
Kathleen Hurley
"I was born and raised in Southeastern Ohio on my parents' farm. They mostly grew soybeans, hay, and corn, but we also had cows, pigs, chickens--and I even got to raise rabbits!
My parents are both educators. My dad is still a school psychologist, having worked in schools for the past 45 years, and my mom was a K-5 educator and gifted coordinator for 30 years. I was raised to understand the importance of education from an early age.
I've had an interest in science from an early age as well. Ms. Hildebrandt, our awesome 8th grade science teacher, was very influential. Her way of teaching important concepts like the scientific method made me realize that although the pursuit of science may always lead to more questions and frustrations that is part of what makes science exciting as well!
Based on this experience, my brother's interest in chemistry, and my leadership experiences in 4-H while in high school, I decided to complete my undergrad at the University of Cincinnati in nutrition. I started looking into the school lunch program and was intrigued by what we were feeding students in college. I figured that if I wanted to work for the USDA, I should at least know what they were feeding the students.
I then heard of Teach for America from friends and decided I wanted to do it. I have loved being an educator since I started, and I don't ever plan on getting out of it. This is my fourth year at Peterson and, even though I didn't plan on teaching STEM, it turned out to be a perfect fit. I love that the curriculum mixes science and problem solving and constantly keeps evolving. I also love the Peterson community and the relationships I've formed with students, parents and community members. In fact, I'm really looking forward to our next 'Robot Day' at Von Steuben and the opportunity to make more connections between our students and other schools in the neighborhood."
Zorohn Reed
"I grew up in the Lincoln Square neighborhood, the youngest of two brothers and two sisters-- yes, I'm the baby of the family! I went to Saint Viator Elementary and then on to Lane Tech High School. After high school, I went to Benedictine University where I graduated with a major in social science and a minor in theology.
I've loved playing soccer since I was 3 years old. Michelle Val, my head junior varsity coach at Lane Tech, was always committed to helping me become a better player--and a better person overall. She was an inspiration for me and made me realize I wanted to do the same for others.
After I graduated college, the assistant coach from Lane Tech contacted me about participating in Urban Initiatives (UI). UI is a program that uses recess and other sports to promote the development of social and emotional skills in competitive situations. For example, on a given day recess coordinators might focus on teaching students how to enjoy a dodgeball game while still demonstrating compassion for others. I loved the program and decided to join the team.
My down time consists of training for the Chicago and Las Vegas marathons, playing soccer on Sundays, and coaching the junior varsity soccer teams at Lane Tech. I'm also excited to say that I'll be the coach for the Peterson boys soccer team this fall!
I'm looking forward to getting to know the students better. There's still a lot of names and faces to learn. Everyone has been so open and welcoming at Peterson, and I love that the children are excited to be at Peterson every day. This is a great community!"
Mari Altshuler
"I was born and raised with my younger sister and brother in Albany Park where I went to La Salle Language Academy. I then went on to North Side College Prep-- where I would be amongst the first graduating classes.
Growing up, I had many different career ambitions. I initially thought I wanted to work in a science museum, so I studied geology for my undergrad at the University of Illinois. In college, I had my first taste of being an educator while working at a cultural museum where I would lead school tours and run children's programming. My career focus began to shift to education when I started to notice that only students from certain social backgrounds were coming to the museum. This became a social justice issue for me and, as a result, I decided that I would be better able to reach a diverse range of social backgrounds in the classroom.
Although I initially thought about being a science teacher, I later decided that I would rather be a general education teacher. After graduating from the University of Chicago Urban Teacher Program, I started teaching in CPS at the Harvard School of Excellence. My husband and I then moved to Houston for three years where he went to graduate school to study architecture and I continued to teach at a small magnet school.
By the time I returned to Chicago I had had a child and was committed to avoiding a long commute so I focused my search to schools on the Northside. Peterson's unique diversity, committed staff and its neighborhood feel really appealed to me.
As a teacher, I've always been very interested in how kids develop their number sense including their ability to reason with, manipulate, and understand the meaning behind numbers in order to help them become better problem solvers. I read a lot Constance Kamii, who believes that developmental math games should be used in the classroom rather than a traditional math curriculum.
I have been integrating developmental math games into my classroom since Houston, and thanks to Friends of Peterson, was recently provided with even more games for my math class. I believe that this approach has significantly contributed to Peterson students developing their number sense. In the future, I hope conduct research into how playing developmental math games improves number sense in kids.
To this end, I've decided to attend Northwestern University starting in September where I'll be starting my PhD working in the Department of Learning Sciences. I'm very sad to leave the Peterson community, but I think this will be an exciting piece of my life puzzle-- and I hope to use the knowledge I gain to make a positive contribution to education here and at other schools across the US.
Fortunately, I'm still going to be in the neighborhood and will still be biking right by Peterson to get to Northwestern!"
Rachel Bramley
"I grew up a couple blocks away from Peterson, on Drake and Foster. I had gone to North Park Covenant school until 4th grade, which is when I started attending Peterson.
Having transferred schools at an older age, I feel like I can empathize with Peterson students who have made similar transitions. It was scary to come from such a small school, and I remember the halls of Peterson feeling so large!
Peterson has changed a lot since I attended. We would sit at desks and read out of a Basal Reader and answer questions from the text. Education has changed so much for the better since then!
I graduated from Peterson in 1992 and went a few blocks south to Von Steuben, where I played soccer and loved my experience. I then went a few hundred feet east to North Park University-- my whole educational experience has been within a one mile radius! I loved writing so I got my degree in Education and Literature.
This is my 17th year at Peterson and it's the only school I have ever taught at, including student teaching. When I first started here, there were still several teachers on staffwho taught me when I attended. It's funny how diffi cult it was for me to call them by their first name, since I was so used to saying, "Ms. Thomas" and "Mr. Beucher." Having changed rolls and being on the other side of the desk, I appreciated my new colleagues so much more. Being a new teacher, they were extremely helpful and supportive of me.
My husband and I send our children to Peterson, and we wouldn't have it any other way. We love this school because of its diversity and because of the commitment staffshow to ensuring that everyone receives a quality education. We want our children to be in a school where they're not like everyone else.
I love teaching with my team. We're all very supportive of each other and can bounce ideas back and forth. I'm also extremely lucky that I get to work with one of my best friends, Mrs. Almer, who I have worked with for 15 years.
When I'm not at Peterson I love to travel with my family, read books to my kids at night, and plan new projects around the house-- much to the dismay of my husband!"
Karem Gómez
"I was born and raised in the city of San Juan on the island of Puerto Rico. Growing up, I went to a small private school which I attended from Pre- K all the way to my senior year in high school. We had a graduating class of only 31 students! Since we were such a small group, we've been able to stay friends for our whole lives.
I always knew that I wanted to be an educator, so right after high school I went to the University of Puerto Rico to get my bachelors degree in teaching English as a Second Language ( ESL) . I then got my masters degree at the Inter-American University of Puerto Rico. While still at the university I accepted my first classroom job as a teacher's assistant. I loved the job because it provided me with an opportunity to get some classroom experience before actually running a classroom-- which helped a lot when that day came a year later.
After college, I taught kindergarten in Puerto Rico for seven years and then decided to move to Chicago after being off ered an ESL position in Elgin. I taught in a bilingual classroom for three years and then moved on to the Academy for Global Citizenship ( AGC), a charter school on the south side. While working there I was approached by New Leaders for New Schools ( NLNS) about joining their Emerging Leaders principal preparation program.
Being put into a position of leadership within a school changed my life! Halfway through my first year with the program I could already see how I has having an impact on the collaborative environment of the school. I was also able to see first hand how the quality of leadership has a direct correlation with student growth. One of the most important lessons I've learned is that there is no way a principal can do this job alone, and that developing a collaborative team of educators is key to ensuring that the work gets done.
After AGC I decided I wanted to continue learning about new leadership and got into the NLNS Aspiring Principal program which brought me to get this residency here at Peterson. I came to work at Peterson after being sold on its many attributes including the school's diversity and its strong social and emotional programming. During my early career as an educator, I had worked only with Latino populations. Working at Peterson has helped me branch out and learn how to work with so many diff erent cultures, ethnicities and languages. During my time here I've also been amazed at how involved and supportive Peterson
parents are of their children's education!
Looking ahead, I'm keeping an open mind about being a principal or assistant principal at my next school. I'm hoping to work in a school with a Latino population since my ability to speak Spanish is a great asset which I can use to build great relationships with families."
Brian Bochenek
I was born and raised in the suburb of Homer Glen (on the same street as Mr. Topel!) with my younger brother and sister. My brother was born with an ear infection which prevented him from speaking until he was four. My mother and I would sit with him through many speech therapy sessions as he learned to talk--an experience that had a significant influence in becoming a teacher later on.

Growing up, I always wanted to be a graphic designer. Discovering that people would actually buy my work only inspired me more. During my senior year at Lockport Township High School I would spend half the day commissioning jobs from teachers around the school. After high school I went to Columbia College for two years, but then dropped out to work as a lead designer for an internet auction company. Unfortunately, the company folded only six months later and I had a hard time finding work since I had not completed college. I was able to get a job as a paralegal, doing research for attorneys. It wasn't a job I felt good about, but I also didn't know what to do next.

In addition to graphic design, I've always had a passion for playing music. I've been playing in bands since 1996, which I still do today. While playing in a band I actually met my future wife, Rosie, who convinced me to be a lifelong learner and become a teacher. I had tried going back to college several times in the past, but this time I took things very seriously because of my love for learning. I knew I had to graduate magna cum laude!

After college, I had a really hard time my first year of teaching. It took me time to realize that I'm not the only driving force in my students' lives and that many different factors have an impact on their success. Fortunately, I had great support from friends, family, and staff to help me get through the first year. I love the diversity we have here at Peterson. I've learned so much from these children who come from so many diverse backgrounds and I've really enjoyed sharing my passions for music, drawing, video games and comics. These days, I can't even imagine working somewhere where everyone has the same background and life experiences as me."
Ahmed Abdelaziz
"I was born and raised in a small town near Cairo called Abou Hammad where I attended both elementary and high school.

I started learning English in 4th grade--although now Egyptian students start learning it in kindergarten! The more I learned the English language the more I became interested in American culture. Unfortunately, in Egyptian schools the focus is on English grammar instead of American culture. I had to learn about the culture myself by watching English movies and listening to music, which also helped me to improve my English as well.

My elder sister (one of seven older sisters), motivated me to continue with my study of English and so I enrolled in Zagazig University where I studied English Literature and Linguistics. While in college, I had to help my family make money so I started giving private tutoring lessons to kids in my neighborhood. I loved working with kids so much that I decided to make it my career. After college, I taught English as a Second Language for eight years to kids and adults. In March of 2016 I had my interview with TCLP--the longest interview in my life!--and was accepted and matched with Peterson
I've been very happy here at Peterson. Even though the students come from so many diverse backgrounds they're still able to learn together very much like a family. The staff here is always ready to help without hesitation. I'm thankful to Abby Zodo as my community liaison, Christine Demetre for showing me around the city, all the families that invited me into their homes for dinner, and to my house family, Stephen Johnson
Carina Martino
"I was born in Chicago and lived there briefly until my family moved to Countryside. There I went to Highlands Elementary and Middle School and then Lyons Township High School--where I had an amazing school counselor. I then went on to the University of Illinois in Champaign/Urbana for my Bachelors of History with a minor in Secondary Education.

While in college, I also participated in competitive synchronized team skating-- which I've done since I was about 7 years old. Our college team actually placed second at the nationals! It's a great sport and I'm hopeful it will be in the Olympics someday soon. Despite my love for skating, I knew that I really wanted to become a counselor--thanks to my positive experience in high school.

After college, I tried going into teaching, but since there was a recession, jobs were hard to come by. I decided to take a year off from school to travel and work as a substitute teacher. I then went on to De Paul to get my Masters in Counseling. I've had such a great experience at Peterson. This is my third year here and I've learned a great deal working as a school counselor in an urban setting. What I love most about Peterson is the sense of community. In fact, I feel more of a sense of community here than in the neighborhood where I live. Everyone in the Peterson community makes me feel like a member of the family.

Speaking of family, I'm very excited to say that my husband and I will be having baby girl soon! We're not sharing the name yet, but here's a friendly hint: her name will start with the letter "I"...at least we think so ; ) My anticipated last day will be Friday, May 19th, but I'll be back next year!"
Nicole Flores
"I've enjoyed working with kids my whole life. As a teenager, I worked as a camp counselor and in college I provided education services for a program called RACES (Rape Advocacy Counseling Educated Services). As part of the program we would educate kids on safe touch and bullying awareness--very similar to the work Imagination Theater does at Peterson.
I was born and raised in the Lake View neighborhood, where I attended St. Andrew Elementary, Loyola Academy and then graduated from Gordon Tech. During this time I working with my dad at Chicago Pizza--where I still work today! This experience really helped me with my people skills, which I put to good use in the classroom. After high school I attended the University of Illinois Urbana-Champaign where I got my Bachelor of Science in Psychology and Political Science. During this time I was also in pre-law and doing an an internship at the public defenders office. I wanted to go to law school to reform education since I feel that this is one of the keys to ending the cycle of poverty.
While working in the public defenders office, I worked with many great kids that had made some really bad life-altering choices. This experience helped me to realize that I wanted to help kids at a younger age so as to better help them avoid making bad choices, and so I decided to enroll in Teach for America.
After Teach for America I was hired at Peterson, which felt like a special place right from the start. I love teaching kindergarten! I've known some of my kids since they were 3 or 4 having taught their siblings before them. It's been really nice to get to know families over the years. I feel like this really helps to build our school community into something even stronger. "
I've also been working at Chicago Pizza since I was 11, which as I mentioned, helped me with my people skills which easily translates into the classroom. You get so many different characters and it helps builds patience. It gave me a good work ethic and I'm grateful for my dad having me work there growing up. The restaurant has become one big family!
Amy Nelson
"I was born and raised in Edison Park, where I attended Saint Juliana Elementary School and then Resurrection High School.

Growing up, my father was the firefighter captain at the Wrigley Field Firehouse. He's now the chief in Peterson's area, so if you ever see an SUV labeled "fire department" parked outside, don't worry--it's probably my dad paying me a visit!

I really loved my high school P.E. teachers, especially Ms. B! After her class I knew what I wanted to do for my future career: teach P.E. I decided to attend Illinois State University, which I graduated from in 2012 and shortly thereafter went straight to working at Peterson.

Teaching every single grade level can be a real challenge especially since I only see them once a week. On the other hand, it's been great seeing so many kids grow up over the past few years. Since I first started, I've learned a lot about classroom management, which has a lot to do with the strong relationships that I've built with the kids.

I've always thought about getting my doctorate in education. Since I just got my masters degree, I'm not ready just yet. When the right time comes it will be interesting to learn about something where all of the students are just as passionate about the topic as I am!"
Miguel Caban
"Born and raised on the northwest side of Chicago, I was raised as an only child after the death of my younger brother in second grade. I attended Kelvyn Park High School, where I fell in love with coaching basketball, and coached at St. Philomena--which was also my former elementary school. Before the school closed, I was running a league with over 400 kids from schools in the neighborhood! I've been coaching in some capacity ever since.

After high school I attended Northeastern Illinois University. Shortly after enrolling I found out that I was going to be a father. Realizing that I would need to get a job, I reached out to my elementary school gym teacher, Ms. Yankowski--who I still talk to today! She helped me find work at American Airlines where I worked as a baggage handler for a total of 23 years before retiring in 2014. One of the big perks of being an airline employee is that you can hop on any flight as long as it has room. I've been to a lot of islands and even went to Boston for lunch one day!

This is my third year at Peterson and I love working and coaching here. It's very important to me that I help kids to find the right path. Before working at Peterson I worked with a young man who really liked to keep score for me at our basketball games. We tried to keep him on the right path, but despite our efforts he found new "friends" and ended up in a gang. Sadly those same friends were the ones who ended up killing him. I really miss him.

It's easy to see that Peterson is a special place. The staff is great, and our school is run very well. The teachers here remind me of Ms. Yankowski who had such a big influence on me. All of the kids respected her, and I see this at Peterson with our teachers. Her influence is why I would love to go back to school to be a Physical Education teacher someday. For now though, between work, coaching and being a grandpa I've got my hands full!
Jendy Barnes
"I was born and raised in East Lansing, Michigan. I attended Northern Michigan University on a tennis scholarship where I graduated with a degree in English Literature with an emphasis in the poet John Milton. After college, I worked small office jobs and traveled often. I worked at Mount Rushmore for a summer and even had a job in Galway, Ireland!
I then decided to go back to school to get an Associates in Computer Programming, studying programming languages like Java and C++. I moved to Chicago in 2001 to get a job in computer programming, but then 9/11 happened. As a result, there was a hiring freeze and no one was interviewing.

I eventually got a job working at a non-profit in Rogers Park, overseeing their computer network and backing up their server. It turned into a fulltime job with half of my job being an Administrative Assistant. While working at the non-profit, I began volunteering as a tutor for a young girl. I enjoyed it so much that I decided to look into a career in education, which led to two teaching degrees from DePaul University. To this day, I continue to keep in touch with the girl I tutored--she was in 2nd grade when I began tutoring her and today she's a college graduate!

After DePaul, I found a job at Peterson in 2006--and I've been here ever since. I love the diverse group of staff and students I've worked with over the years. In fact, I've co-taught classes from Kindergarten through 7th grade. Through these experiences, I've learned many different management and collaboration skills, all of which have really shaped me as an educator. Over the past two years, it's been really great to co-teach with Ms. Thill! We're able to bounce ideas off of each other, collaborate on great lesson plans and be flexible enough to make adaptations when necessary."
Sandy Devarenne
"I grew up in the North Park Neighborhood attending Peterson Elementary and Von Steuben High School. I'm still in the neighborhood--In fact, I currently live only a block and a half away from where I grew up! Quite a few people that I grew up with have also stayed around the neighborhood.
When I attended Peterson we had rows of desks and often times had as many as 40 kids in a class! A lot has changed since then, but I still have fond memories of Peterson: I remember getting a check in kindergarten for talking and actually thinking that that was a good thing. I went home that day and said: 'Look mom, I talk really well!'--I know now the check was not a good thing! I also remember singing 'Memory' at my eighth grade graduation and sobbing my eyeballs out.
Growing up, I wanted to be an actress, a writer, or possibly own a ranch with a lot of horses! Later in life, I decided I wanted to work in the business field as a writer, so I went to Calvin College in Michigan for Literature. I had a really good experience there and then went to Colorado to work at a ski resort for a season, and then for the forest service that summer to make trails. This time outside made me realize that the desk life wasn't for me. I knew teaching would keep me on my toes, and I'd get to travel in summer.
Ten years ago, the library position opened up at Peterson and I went for it! I got the position right away. I was devastated when we lost the library because I got to see so many kids, but I love teaching science and social studies now. Being the librarian, I wasn't able to see students frequently enough to see the growth and, in turn, the 'aha' moments that I get to see now!
I'm currently teaching in what was my third grade room. I had Mrs. Bigshorn and her mirror is still there in the closet where she would put her lipstick on every morning and say, 'Good morning class!' This room has good karma!
Peterson is a happy place! As a teacher, I still face challenges but once I think about the kids, that all goes away. Ms. Kane has also made me a better teacher by introducing me to planning techniques including Understanding by Design. The parents at our school are also so supportive, we're very lucky!"
Thomas Ruby
"Born and raised in West Rogers Park, Chicago I was a product of Boone Elementary and Mather High School--which was still a new school when I went! Growing up, I didn't know what I wanted to be, which lead to a number of twists and turns in my life including dropping out of North Park University; I just wasn't sure where I was going.
I then found a job working for a book distributor, where I had one of my most important life experiences. I was facing some difficult questions during a presentation and was angry at my mentor for not stepping in and helping me. His response, 'if you're ever going to make it you have to speak up for yourself,' became a pivotal life lesson for me. I then realized that if I was going to be successful in life I would need to be determined and learn to speak up--a lesson I try to pass on to my students so they can learn to be risk takers.

I got married fairly young and had two kids, which helped give me purpose. It took me awhile to go back to school, a good 15 years, but my kids were my motivation in that I wanted to finish school before they did.
After graduating I worked at East Prairie in Skokie, teaching a second grade class where I quickly learned that if the students said they need to go to the bathroom, they really mean it!
In 1996, after obtaining my masters degree in special education, I was hired at Peterson to work in a resource environment; however, once the school shifted to a focus on inclusion I started to teach literature and social studies to those students who were now in the inclusive classroom.
I really enjoy the work I do here at Peterson and the people that I work with. As an educator, I don't get too overblown about what happens with someone who is only a 7th or 8th grade student, but I do want to see students pick up habits they can build on later in life. Since I struggled with my own sense of direction in life, I enjoy the 'aha moment' of helping them find a possible path of success for themselves."
Zulema Sanchez
As a young child growing up in the Albany Park neighborhood I always felt that my life-long destiny was to be a dolphin trainer. However, all of this changed once I began attending kindergarten--I fell in love with my teacher and knew that I wanted to be just like her someday. I continued my education in Chicago and graduated from Lane Tech High School. I then went on to the Indiana Institute of Technology on a lacrosse scholarship before coming back home, enrolling in Northeastern University and graduating in December of 2017.
It's been a long road from my kindergarten class to my first year as a teacher, but I'm loving it here at Peterson! I'm already looking forward to having students return to see how they've grown and to hear about how their high school career is going.

For me, the most challenging--and rewarding--part of teaching is building relationships with others. Thankfully, the relationships I have established thus far with students have flourished. I feel like my efforts to get to know and understand my students has really paid off. A brief conversation with a student having a bad day can have a significant positive impact on their ability to focus for the rest of the day.

I've also been impressed with how many students have become increasingly invested in their work and, in turn, have shown a willingness to advocate for the support that they need.
De'Andrea Bell
"I grew up in Colorado as part of an Air Force family, which certainly had its benefits--including traveling all over the US and beyond--but came with its own challenges as well.
While living on an Air Force base in Colorado we discovered that the local school children were less than friendly when they threw rocks at our bus. We later found out that the local kids did this because they assumed that we were privileged because we were being bussed in from the base. This experience always serves to remind me how accepting and welcoming Peterson really is.
Although I initially pursued a degree in criminal justice, I discovered my love for teaching when I participated in a tutoring program while at Loyola University. The tutoring program was implemented for kids who were about to fail 3rd, 6th, and 8thgrade. I absolutely fell in love with it, but I also feared that my parents would've killed me if I changed my major again! With this fear in mind, I decided to wait until I graduated from Loyola University to pursue a Masters of Education at DePaul.
When I arrived at Peterson I started with teaching 3rd grade before eventually making my way up to the 6th grade. I fell in love with Peterson as soon as I got here. I believe the diversity of Peterson helps kids to "untangle the unknown" in a safe environment while not assuming the worst of others--as those local kids in Colorado did of me."
Katreena Dyrek
"Looking back, I realize my journey to becoming an art teacher began with some phenomenal art teachers at Fox River Grove High School. Growing up, I had always wanted to cut hair as a profession, which I did for a while after graduating from cosmetology school. After trying it out though, I soon realized hair cutting wasn't for me. During this period I continually found myself thinking back to my high school and the air of acceptance that those art teachers created in their classrooms. I knew that I wanted a chance to recreate that experience for others.

After graduating from Northeastern, I interviewed for an art position at Peterson and got the job. My first year of teaching was an eyeopening experience. My biggest challenges early on were learning to instill a sense of responsibility in students and figuring out how to make a comforting and welcoming environment for all of my students. Thankfully for me, Peterson is an amazing school where I feel comfortable reaching out to my colleagues for support.

Over the past 3 years at Peterson I've been fortunate enough to see how art can have a positive and calming effect on students and how it can help bring students out of their shell by allowing them to use art as a medium for expression."
Jennifer Macfarland
Thinking back to my days as a young camp counselor, I realize I've always enjoyed enjoyed helping children learn about themselves and the world around them. This early experience--along with the influence of my aunt and mother who were both educators themselves--are likely the key factors in my becoming an educator.
I grew up in West Rogers Park, and attended Chicago Public Schools. Right out of college, my husband and I found jobs in the Sycamore school district. We enjoyed Sycamore but soon missed the diversity and excitement of living and working in the city--we decided to move back after only one year.
Upon returning to Chicago, I noticed that Peterson was looking for a kindergarten teacher. When I was first hired we taught in the gym, which was a real challenge due to the fact that we shared the space with another kindergarten class. Whenever the other kindergarten class in the gym sang a song the echo in the gym became so loud that we just stopped what we were doing and sang too! Despite this initial challenge, I loved how supportive the families and the teachers were at the school and how everyone embraced and celebrated the diversity of the school.
I've now been at Peterson for 15 years and I still love watching the children grow up. I love watching the annual 8th grade graduation parade and seeing the faces of children who I taught in kindergarten. My husband, who teaches at Mather now, even has students that I've had!
Joung Kim
"My first experience as a teacher was in Korea where I taught high school social studies, geography, and an ethics class. In 1993 my family and I moved to the United States. My parents always felt that there would be more opportunities for us in the United States and, since war was breaking out in Korea at the time, that it would be safer as well. When we arrived in the US, instead of going back into teaching right away, I decided instead to go to UIC to earn an accounting degree. During this time I also did auditing for the Department of Housing and Urban Development.
Four years later, a friend at church told me there was a position open for a Korean bilingual teacher at Peterson Elementary. I applied and was hired right away! I've always loved working in such a diverse school, and I still love the little "wow" moments I have with my students--even after twenty years! As a teacher, I'm also proud that I can use my personal experience of immigrating to the US to help our students who are going through similar experiences.
I'll close by saying that it's been an especially exciting time for room 122: We've had perfect attendance the last two weeks and were awarded the Peterson Attendance Trophy by Ms. Kane! Here's hoping for three weeks in a row!"
Wendy MacWilliams
"I was born and raised in Canada to a very relaxed family of six. Looking back now, my family had a huge influence on me and my career. My dad was a chemical engineer and we would go rock hunting . Eventually this would lead to my love of teaching science. As a child however, I grew up wanting to be a modern dancer and never dreamed of being a teacher. Looking back though, I realize I've been teaching ever since I was teenager when I started teaching ballet to smaller kids. I continued to teach ballet and modern dance, which is what brought me to the United States.

When my late husband passed away, I was left with a two year old who wouldn't stop crying, and so I decided to take parenting class. I took the class and fell in love with the place so much that I asked them for a job. My career to become a teacher took off from there! I continued working at the parenting center for five years. I then went back to school and received my education degree started working for Gladstone Elementary in 1999.
I came to Peterson after 4 years at Gladstone and I immediately fell in love with it. I taught Special Education here for several years, and then transitioned into teaching science. I love this community, I love these kids, and I just love the diversity. As a teacher, I strive to get the kids to constructively take over the classroom, think for themselves, and to get excited about life!"
Marti Hindaileh
"I became a Peterson Parent in September of 1998. My husband and I both felt very strongly about public schools and we
knew that, with all of its diversity, Peterson was the one for us. My husband, being a Palestinian refugee, and me, a country girl from Michigan, liked that our kids would be known by their name rather than their description.
In 2004, I was hired as a clerk. I also volunteered in the library, tutored for reading, and served on the LSC. Throughout those years, all three of my children graduated from Peterson.
In my position, I've learned so much about people and being a better person. I always want to make sure people know they've been heard. Even if I'm unable to help them, I still want them to feel like they are a person of worth. Over the years, I've had former parents and students come up to hug or greet me, and tell me how much they appreciated something I did that I don't even remember
doing! It reminds me to keep listening to everyone that walks in Peterson.
Peterson is a family. We support each other regardless of language, or ethnicity, or background. What I'm most proud of is that the children, family, and staff of Peterson have names, rather than just descriptions."
Carrie Martens
"I was born and raised in the Old Irving neighborhood in Chicago. As a tried and true Cubs fan, I have been teaching for 34 years and spent the last 26 years making Cubs fans of Peterson students!
I love what I do every day. One of the most rewarding aspects of my work is when a student has a 'lightbulb moment' and you can see on their face that they finally 'get it. One of the challenges I face as a teacher is striving to support all students in the classroom whether they are at, above, or below grade level. Sometimes I feel like I need to have 25 arm! Thankfully for me, I have plenty of support from my awesome team of Ms. Eldorrado and Ms. Shirley.
After 26 years of teaching, I'm always amazed to meet the children of parents who I had previously taught. I once ran into a young man who I had taught (who needed a little more structure and guidance when he was in my classroom) run over to me at the mall and give me a hug! It's always uplifting to run into families from years ago who still remember me!"
Go Cubs go!
Tom Butterfield
This is my 23rd year of teaching, and Peterson is my first and only school. I grew up in Edison Park, and went to Notre Dame High School where Dave Beucher taught me. This is also where I also student taught. A friend of mine recommended me for a job at Peterson, and that's how I was able to be a sub for a year and then get my job here. I've mostly taught language arts but also social studies along the way.
My style of teaching has become more fluid since I started, and it has a lot to do with the use of technology. Instead of always asking, 'Where is your book?', we're able to explore different ways of learning and communicate much easier than ever before.
Despite all of these modern changes, books like To Kill A Mockingbird still really connect with how multicultural Peterson is--the kids just understand it. The story also connects to the Civil Rights Movement and to the importance of recognizing others. The students immediately start to enjoy it whereas with other books, I have often have to sell their value. I've changed every other book in the last ten years, but To Kill a Mockingbird has always been there!
After 23 years, society has changed a lot, but Peterson has remained a solid structure through leadership, families, and the teachers. While the kids might change with current events and technology, we still have the same struggles such as, How do we get these kids to be life long learners? When you succeed and see it first hand, it's extremely rewarding. Awhile back, Tom Ruby and I had a student who was causing trouble on a daily basis. I then ran into him at Northeastern where he was finishing up his teaching degree, and currently he teaches at a high school for high risk students. We still talk to this day, and he's doing great!
Shirley Warren-McClain
I've been at Peterson for 16 years, I started here in 2000 after 2 years of being a sub in CPS. I moved to Chicago from Mississippi, where I worked in the cotton fields, chopping the cotton and getting the weeds out. Our momma raised us and I'm the oldest of six. My dad came and got me from Mississippi and I lived with him for a year in Chicago, and then I got my own place with my kids.
Unfortunately I didn't finish high school in Mississippi, but when I got to Chicago, I got my GED. I was working 3 jobs since I was raising my 4 kids by myself. I now have 5 children, 3 boys and 2 girls. My eldest son is a minister and does heating and cooling. My second oldest is an electrician. My daughter works for Kindred Hospital as a CNA and is going to school to be a nurse, and my youngest daughter doesn't want to leave Walgreens. My youngest son is in school to be mechanic.
I started on a school bus as a Child Welfare Attendant. I'm a SECA now and just love it. I love this school and wouldn't dare go anywhere else, I just love Peterson! In high school, my summer job was working with special needs kids and that's where I needed to be. It's so gratifying knowing that I am able to help, even if it's just a little bit. Last year, I had a student who had been struggling to recognize numbers. He then started being able to say the numbers and being able write them, and I was just in tears seeing how far he came. My favorite part is being able to see how the support, from the teachers and I, can really help a student!
Outside of Peterson I am a busy woman! My husband and I have been married 13 years this February 7th. I take care of him since he was diagnosed with colon cancer, which may have spread to his liver. I go to church a lot, and spend a lot of time there. I'm a Sunday School teacher, I lead the prayer group, and go to biblical school. I help take care of my granddaughter, pick her up and drop her off from school, since her mother works.
I just love the Peterson! I tell all the kids that they're my grandkids. One of the kids started calling me Christmas Grandma, and I started calling him grandson! I consider all these children and staff as part of my family. This is my other home. There's no sense in being at a place where you can't just spread the love.
Jayshree Patel
"I came from India in 1985 with my husband, and a degree in accounting. I come from a family where education comes first and that's what I wanted for my children. I had my three kids here [in the U.S.] and I got really involved in their schooling once they started at Volta Elementary. I helped in their preschool, and was told to try and apply for a teacher's aid position. I applied at Volta and Peterson since I live so close to Peterson. Luckily, I got the Peterson job, and my kids started coming here. They're 24, 25, and 30 now. My oldest daughter just got her masters to become a Nurse Practitioner, and my second daughter went to school for Special Education, and my son has a biology degree.
I think I started at Peterson in September of 1996, but it wasn't official until December 11th. When I started in 1996 with Ms. Sharon, who I've been with the whole time at Peterson, we used to have an offsite location for preschool, and I had to bring a cooler full of our lunches and serve it family style! Ms. Sharon and I worked so well as a team, and I learned quickly from her and she learned from me, we were perfect for each other! I'm so lucky, because now we have Ms. Marion and she is just awesome!
I love doing yoga with the kids in the morning and I love to help the parents. I try to be positive for families, because being a parent is hard for everyone, and you have to be strong. I've learned that if you help families from the beginning it makes a big difference in the long run. I came from a different country, and I didn't know how the system works; I couldn't have done it without the help of my family, and that's what I want to do for our families.
Migdalia Rodriguez
"I've been a Peterson parent since 1985 and working here since 2000. Since then, Peterson is much better! We have nice parents, a good community, wonderful principals, and good staff! I love everything about Peterson, but I love working with the kids, especially the pre-k and kindergarten. The kids are why I keep coming back every year. I have so many great memories. I remember one of the parents, my best friend, had left the school after her kids graduated, but now I get to see her again because her grandkids go here! It makes me so happy to see her again! All five of my daughters graduated from Peterson. My twins are 36 years old and my baby is 27, and one of my daughters just turned 30!"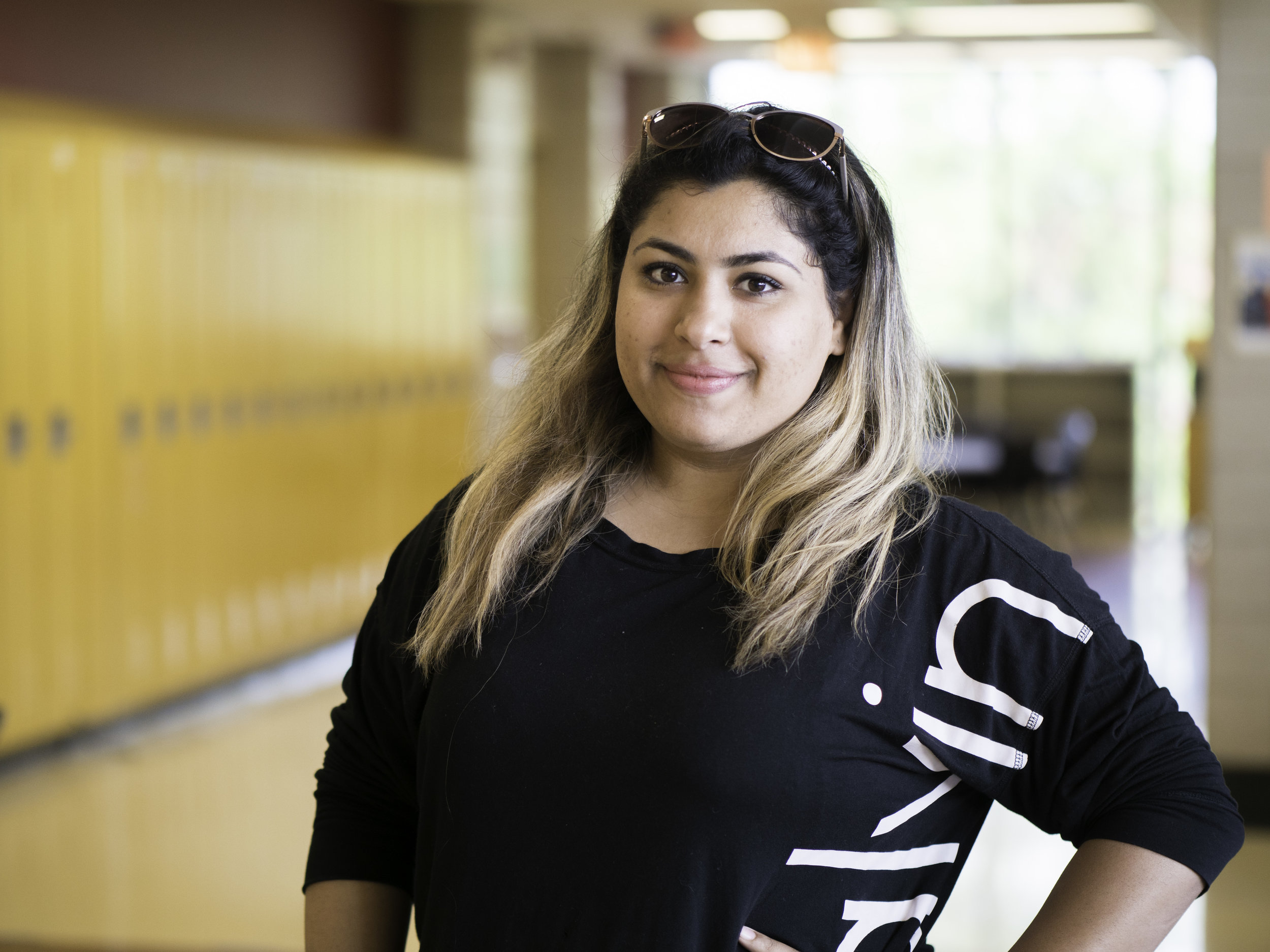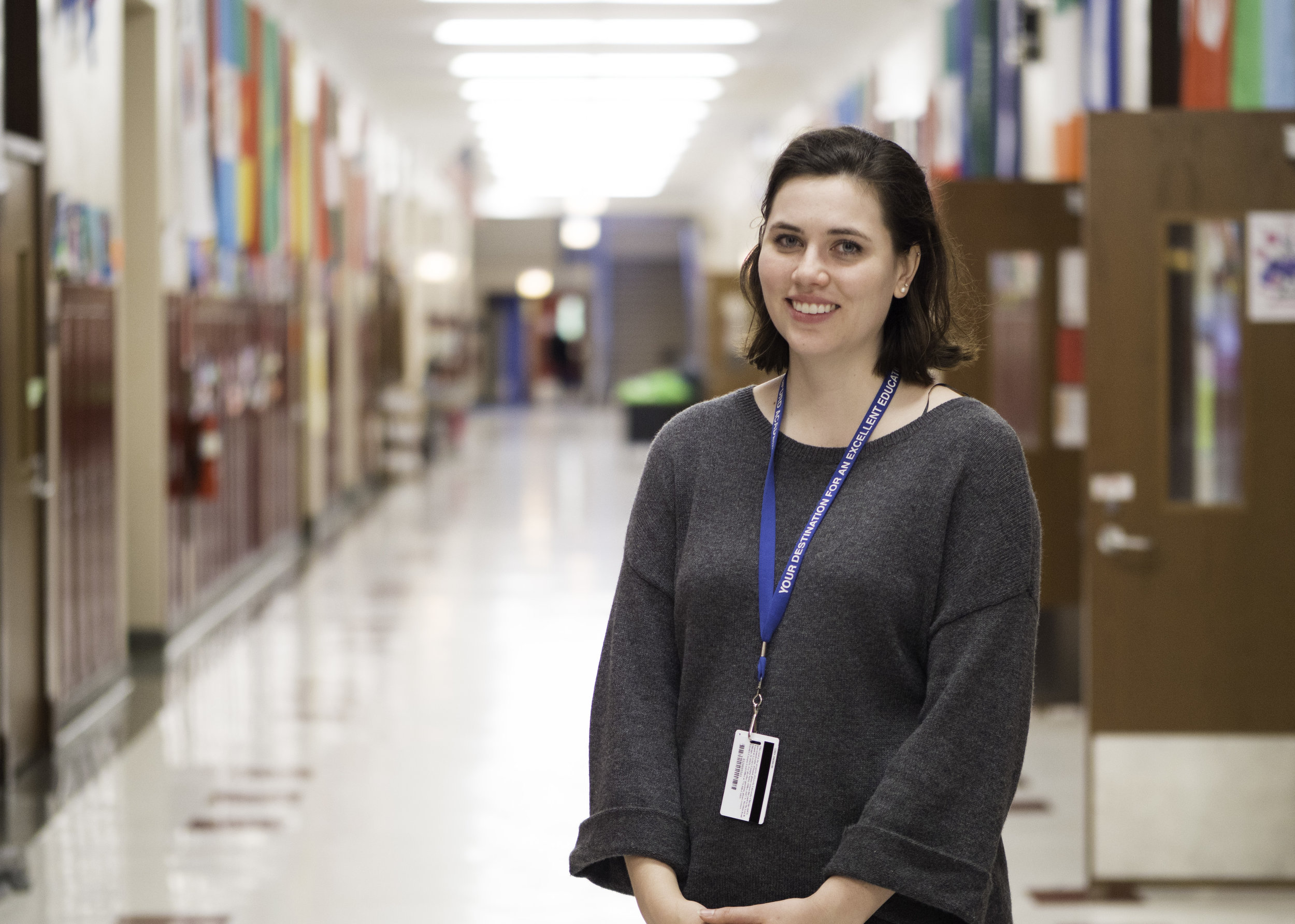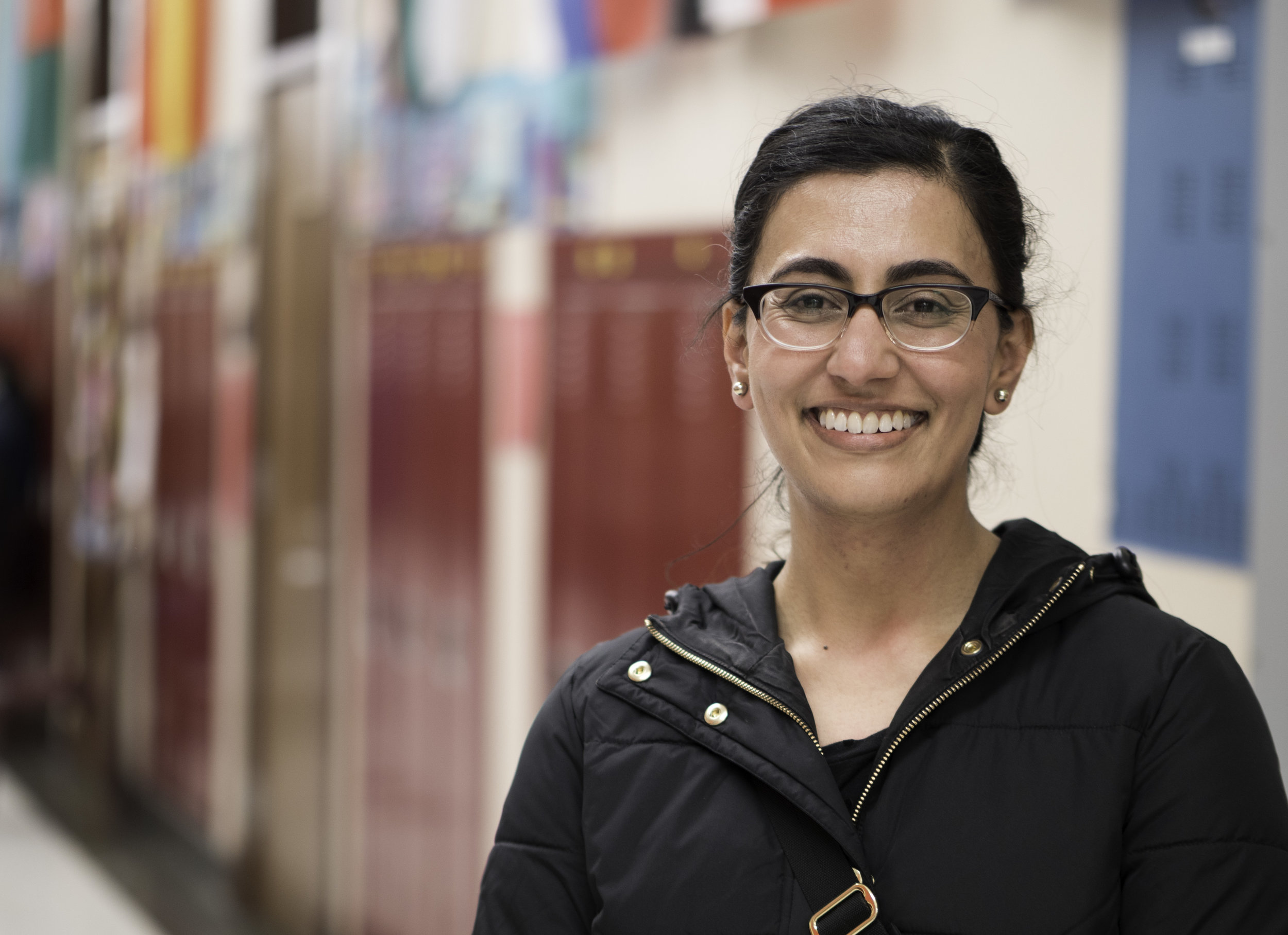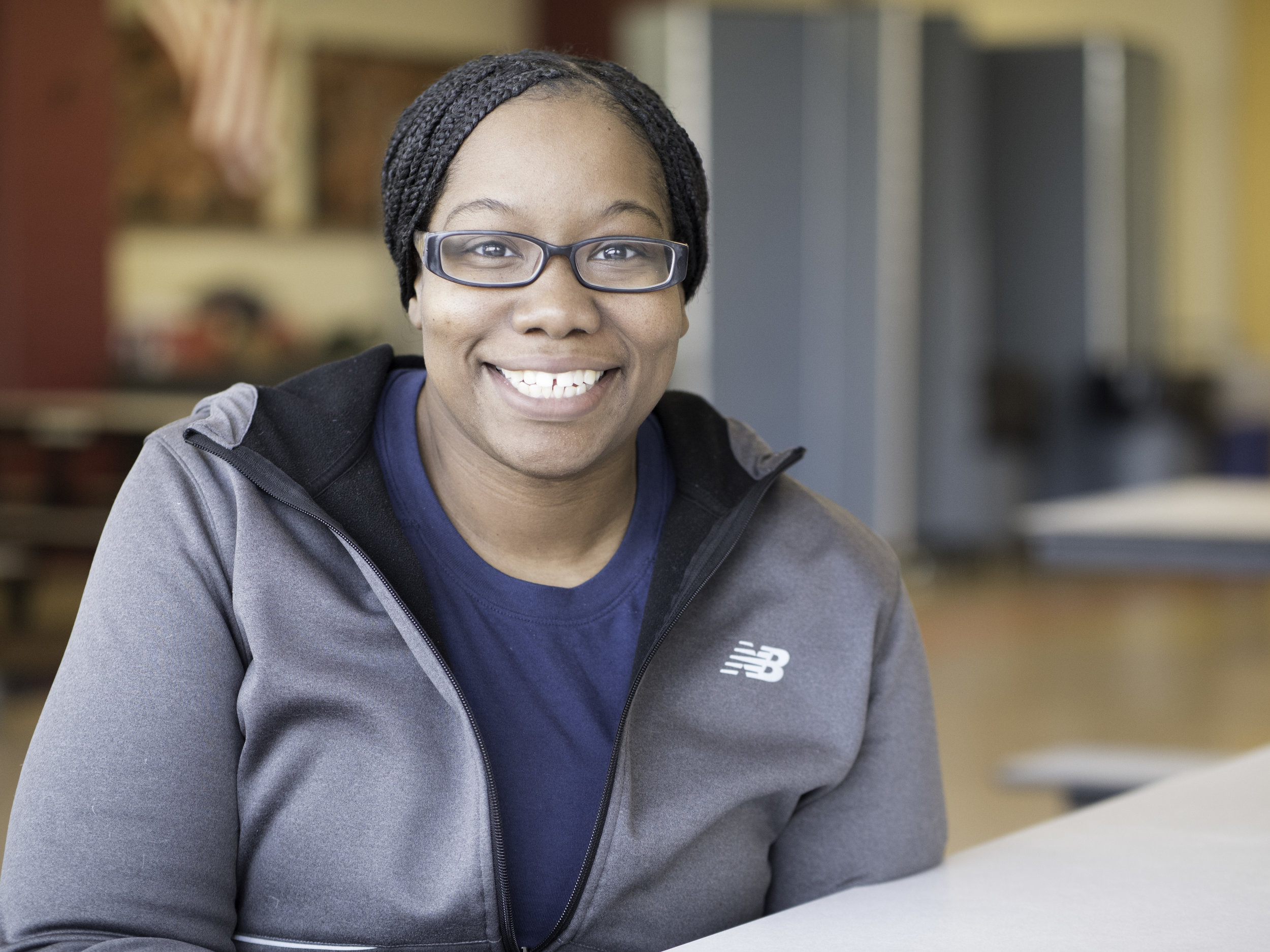 Abdulkareem, Hadeel - 2nd Grade Diverse Learner Classroom Assistance - habdulkaree3@cps.edu - Room 211
Ahmed, Hiba - 5th-8th Literacy Lab Teacher - hahmed19@cps.edu - Room 225
Alexa, Magda - Kindergarten to 4th Grade Bilingual Teacher - mcalexa@cps.edu - Green Space
Almer, Amy - 5th Grade Math Teacher - aenelson@cps.edu - Room 220
Anaguano, Krystal - 7th Grade Diverse Learner Classroom Assistant - khenderson22@cps.edu
Barhoumeh, Hiba - 4th Grade Math Teacher - hbarhoumeh@cps.edu - Room 130
Barnes, Jennifer - Kindergarten Diverse Learner Specialist Teacher - jdbarnes2@cps.edu - Room 101
Barnes, Kaia - Playworks Coach & Recess Coordinator - makaia.barnes@playworks.org - Room 110A
Bell, De'Andrea - 6th Grade English Language and Social Studies Teacher - dkbell@cps.edu - Room 212
Bochenek, Brian - 5th-8th Literacy Lab Teacher - bpbochenek@cps.edu - Room 225
Brady, Mark - 6th Grade Social Studies Teacher - mdbrady@cps.edu - Room 223
Bramley, Rachel - 5th Grade Reading and Writing Teacher - renyquist@cps.edu - Room 222
Brandon, Jenna - 3rd & 4th Grade Diverse Learner Specialist Teacher - jlbrandon@cps.edu - Room 110
Butterfield, Tom - 8th Grade Language Arts and Social Studies Teacher - tjbutterfield@cps.edu - Room 217
Caban, Miguel - Security Officer - macaban@cps.edu - Main Office
Chang, Peggy - 5th - 8th Grade Diverse Learner Specialist Teacher - pchang@cps.edu - Room 230
Carey, Lindsay - Health Services Nurse - LLCarey@cps.edu - Room 123
Charboneau, Linsey - Speech Therapist - lmlaskowski@cps.edu - Room 230
Christensen, Christopher - 7th & 8th Grade Social Studies Teacher - cachristense1@cps.edu - Room 219
Chung, Wendy - 1st Grade Teacher - wschung@cps.edu - Room 201
Cloghessy, Elizabeth - 2nd Grade Diverse Learner Classroom Assistant - Room 211
Coleman, Michael - School Counselor - mscoleman3@cps.edu - Room 123
Crino, Bethany - Visual Arts Teacher - bstaswick@cps.edu - Room 117
Deleon, Relin - Occupational Therapist - RDeleon@cps.edu
Deters, Charles - Technology Coordinator - csdeters@cps.edu - Room 109
Devarenne, Sandra- 4th Grade Science and Social Studies Teacher - sadevarenne@cps.edu - 127
Deveirman, Debra - Certified School Nurse - DLDeveirman@cps.edu
Elmasri. Nader - Resident Principal - nelmasri@cps.edu
Fair, Megan - 3rd Grade Teacher - MEFair1@cps.edu - 122
Flores, Nicole - Kindergarten Teacher - nflores46@cps.edu - Room 112
Golub, Michael - Kindergarten Teacher - mdgolub@cps.edu - Room 106
Hagan, Erin - 5th and 6th Grade Diverse Learner Specialist Teacher - EEHagan@cps.edu - Room 218
Hatton, Haley - 1st Grade Teacher (Maternity Leave) - hmhatton@cps.edu - Room 200
Hogan, Sharon - Preschool Teacher - slhogan@cps.edu - Room 105
Hurley, Kathleen - STEM Teacher - khurley1@cps.edu - Room 116
Ionita, Kiran - 7th Grade Language Arts Teacher - ksionita@cps.edu - Room 206
Jarvis, Catherine - 3rd Grade Teacher - cjarvis1@cps.edu- Room 111
Jedrzejczak, Casey - 4th Grade Diverse Learner Specialist Teacher - cjjedrzejcza@cps.edu - Room 125
Kane, Kate - Principal - ekkane@cps.edu - Room 223
Kinzer, Claire - 6th & 7th Grade Diverse Learner Specialist - ckinzer1@cps.edu - Room 208
Klenck, Jessica - 4th Grade Reading Teacher - jnklenck@cps.edu - Room 125
Lammie, Sarah - Kindergarten Teacher - sjlammie@cps.edu - Room 103
LeTempt, Gina - Physical Education Dance Teacher - gmletempt@cps.edu - Room 126
Lowrance, Maureen - 3rd Grade Diverse Learner Specialist Teacher - mkirkpatrick@cps.edu - Room 114
Macfarland, Jennifer - Kindergarten Teacher - jacommon@cps.edu - Room 101
MacWilliams, Wendy - 7th Grade Science Teacher - wpmacwilliams@cps.edu - Room 210
Manzolillo, Caterina - 2nd Grade Diverse Learner Specialist Teacher - camanzolillo@cps.edu - Room 211
Marion, Rachel - Preschool Diverse Learner Specialist Teacher - rlmarion@cps.edu - Room 105
Martens, Carrie - 2nd Grade Teacher - camartens@cps.edu - Room 211
Martino, Carina - School Counselor - clmartino@cps.edu - Room 123
Mazin, Maria Carmen - 1st Grade Teacher - mmazin@cps.edu - Room 203
Mendes, Rachel - 3rd Grade Teacher - rmendes@cps.edu - Room 115
Metovic, Rizo - 8th Grade Math Teacher - rmetovic@cps.edu - Room 215
Mistry, Jaimini - 6th Grade Math and Science Teacher - jhmistry@cps.edu - Room 221
Mitchell, Marshante - 4th Grade Diverse Learner Classroom Assistant - mdmitchell11@cps.edu
Morrissey, James - 8th Grade Diverse Learner Specialist Teacher - jmorrissey2@cps.edu - Room 215
Murphy, Robert - Engineer - rmmurphy@cps.edu - Room 100
Newman, Ciara - 7th Grade Diverse Learner Classroom Assistant - csnewman1@cps.edu
Nieves, Yalil - Assistant Principal - ynieves4@cps.edu
Nussbaum, Ari - 5th Grade Science and Social Studies Teacher - alnussbaum@cps.edu - Room 227
Oliveira, Jeff - Music and Choir Teacher - JSOliveira@cps.edu - Room 218
Oproglidis, Litsa - Lunch Manager - loproglidis@cps.edu - Cafeteria
Ortigara, Kelly - 1st Grade Diverse Learner Specialist Teacher - kmortigara@cps.edu - Room 207
Patel, Jayshree - Preschool Diverse Learner Classroom Assistant - jpatel@cps.edu - Room 105
Pigman, Teresa - Physical Therapist - tpigman@futureshealth.com
Platt, Diana - 1st Grade Teacher - dmcampagni@cps.edu - Room 207
Rabaut, Christina - 2nd Grade Teacher - cngodon@cps.edu - Room 209
Reed, Zorohn- 1st Grade Diverse Learner Classroom Assistant - zmreed@cps.edu
Reynolds, Robert - 7th & 8th Grade Math Teacher - rlreynolds@cps.edu - Room 208
Rivas, Jamie - 1st Grade Teacher - jlpage@cps.edu - Room 200
Rodriguez, Migdalia - Kindergarten Diverse Learner Classroom Assistant - mmerlos@cps.edu - Room 200
Rodriguez, Nydia - Clerk - nrodriguez161@cps.edu - Main Office
Rosales, Estevan- Physical Education Teacher - ERosales30@cps.edu - Room 110A
Ruby, Thomas - Student Culture and Climate Coordinator - teruby@cps.edu - Main Office
Sanchez, Zulema - 6th and 8th Grade Science Teacher - zsanchez5@cps.edu - Room 204
Skaggs, Sara - 3rd Grade Teacher - slskaggs@cps.edu - Room 114
Spychalski, Nicholas - Physical Education Teacher - nfspychalski@cps.edu - Room 110A
Starr, Gayle - Social Worker - gsstarr@cps.edu - Room 123
Steinys, Myra - Clerk - masteinys@cps.edu - Main Office
Thill, Stephanie - 2nd Grade Teacher - sathill@cps.edu - Room 205
Van Wolvelear, Sarah - 2nd Grade Teach - sevanwolvelear@cps.edu - Room 118
Villesvik, Bjorn - Band Director and Music Teacher - btvillesvik@cps.edu - Auditorium
Warren-McClain, Shirley - 2nd Grade Diverse Learner Classroom Assistant - sdwarren@cps.edu
Young, Jasmine - 4th Grade Diverse Learner Classroom Assistant - jyoung73@cps.edu
Yousif, Isabelle - Kindergarten Grade Diverse Learner Classroom Assistant - iyyousif@cps.edu
Zodo, Abir Mneimne - 4th Grade Teacher - amneimne@cps.edu - Room 128